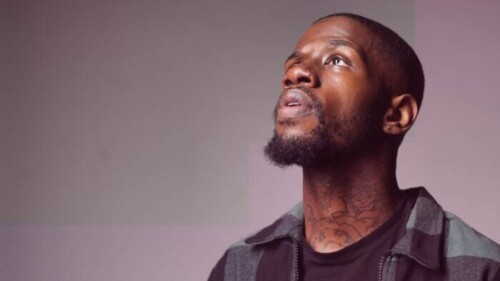 Jinell Elijah Gasden is a vocalist and dancer from Jersey City, NJ. His professional name is Jinell. Jinell's music is an interesting and innovative new approach to R&B and Pop that is winning him a lot of fans who appreciate his unique style.
Two singles in a few weeks is major! It's especially impressive when both singles are quality releases, which is definitely the case when it comes to Jinell's new singles, "What You Like" and "Title." The R&B/Pop artist is one of the top rising names in the genres, and thanks to these new releases, he'll continue being one of the most talked about upcoming artists in the tri-state area.
The first single "What You Like" is a Pop track that shows the singer's intentions on making music that is memorable. With his soulful and powerful voice, Jinell is one to watch in coming years. And with the release of his single called "Title", it's clear he plans on making the biggest impact possible. "Title" is a smooth, well delivered R&B track that shows Jinell is here to create music that will stand the test of time.
Jinell knows how to hold the attention of any crowd, whether he's performing at a small private party or on a big stage. He always puts on an energetic show that gets the audience moving and bobbing their heads to the his sultry voice. He knows that to really connect with his listeners, he has to put the effort in to attract new fans and feel like they're part of the experience.
Listen to Jinell's new singles "What You Like" and "Title" below available on all streaming platforms! Make sure to follow him on Instagram here for the latest updates.
https://open.spotify.com/album/3DRJ9kPRpoKdKOEIbm1Rwg?si=NjInChcfRbCqKZsQBY90oQ
https://open.spotify.com/album/0tnSjQDxtKxm0q72vhOMZ9?si=IUlDfN3mSieAdUMa-NzrjQ
© 2022, Brian Washington. All rights reserved.