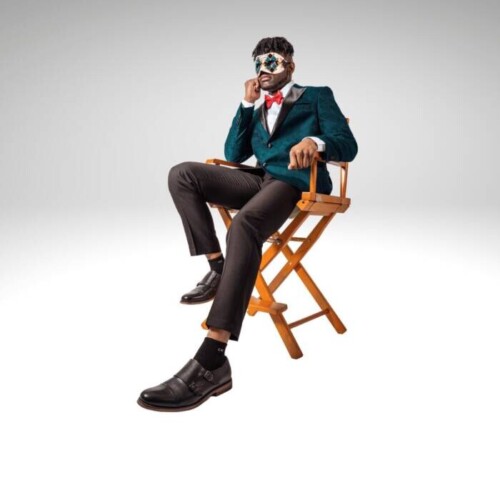 Good Vibes is the latest release of The Masked Musician, otherwise known as Kiontai Lawson, the San Antonio-based artist has been stirring up the R&B/pop industry with his talented vocals and catchy melodies, leaving anyone who listens to him coming back for more good vibes.
Good Vibes portrays a happy and hopeful message as we see the story of Kiontai approaching life with a festive look from his day-to-day life and getting the girl of his dreams. Kiontai's Good Vibes is the perfect feel-good song, its energetic, catchy melodies leave the audience moving their body to the beat in some way, whether it's their foot tapping the floor or your fingers dancing on the screen adding it to your playlist. This single sets us up for an empowered day, as the energy of the melody consumes our own bodies. 
Not only is Kiontai catching the attention of potential fans from around the world but he's also gaining the attention of music industry producers, especially since he published his debut album, "Love Crisis," in November, working with well-known producers such as Robin Weasley and Def Starz. 
Start your day the right way by streaming Good Vibes and embracing every opportunity in your way.
© 2022, Logan. All rights reserved.