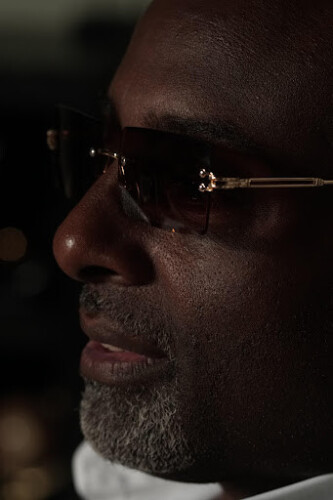 Among aficionados (yours truly included), the debate on whether the 00's was really the "golden age" of RnB will never grow stale. There are those who argue that the real golden years of RnB came post 2010, with RnB-influenced hip-hop hits like 'Diamonds' (Rihanna) and 'The Hills' (The Weeknd). Say what you will, though, there's something about the slow and smooth 90's numbers that nothing else can compare with—think 'All My Life' by K-Ci & JoJo and 'There Goes My Baby' by Charlie Wilson.
No wonder, then, that when a friend forwarded a link to the track 'I'll be There' on YouTube, I was immediately floored, as much by the buttery richness of the vocals as by the sweetness of the lyrics – "if there's a natural disaster, nothing left the morning after, you ain't gotta ask, I'll still be there". A few replays and I came pretty close to recapturing the buzz of those first days in love… something that hardly anything can do any more. I had to listen to more from this artist, I knew.
Soon I was listening to a line-up of songs that seemed to be from the same album, "Red Wine". The title track, the only one with a video, had me reliving the charm of RnB goldies like 'In Love by Now' (Jamie Foxx) and 'Nobody' (Keith Sweat). On a nostalgic high by now, I put the entire album on a playlist. 'Can't Stop Us' with its essence of teen love, the deeper lyrics of 'Fall' that explore the inherent vulnerability of emotions, the romantic idyll of 'Perfect' ("kisses in the morning, breakfast in bed, calling out the office, I wanna love you instead"), the neo-soul influenced 'You Got Me' and 'Nothing at All' whose richly moody music and vocals somehow reminded me of of the greatest ever RnB ballads, 'Kiss From a Rose' (Seal). As an RnB nostalgia trip, it just couldn't get any better.
It didn't take me long – a few DMs and a couple of emails exchanged – and before long, I was chatting with T Staggs, the talented singer from Wellford, South Carolina and star artist of retro RnB album "Red Wine". A thought-provoking conversation followed, leading me to share snippets with our readers here…
One of the first facts "T" reminded me of was that, unlike many artists looking to break into the music industry, he's in his 40's and not his 20's. But, as we agree, it's never too late for real talent to be recognized; the discovery of RnB singer Charles Bradley (in his 50's!) not too long ago is an excellent example. 
When asked what the biggest inspiration is behind his music, T gives me an answer as simple as it is profound: Life, he says. Pressed for more, he explains, "you gain so much knowledge from the daily struggles… disappointments or successes," and adds, "Being married for 20 years comes with many ups and downs. Raising kids gives you more experiences as well". Inarguable points.
Of course I want to know what he sees to be the biggest influences on his music. He's old-school, he claims, and cites the Detroit-based quintet Commissioned as well as the North Carolina quartet, Jodeci – this latter comes as no surprise, given that his own music reflects the influence of their music, as well as that of two of the members (K-Ci and JoJo) from their pre-Jodeci days. Confirming another guess, he admits to having idolized Charlie Wilson over the years. Smiling, he confesses, "A life-long dream of mine would be to record a song with Charlie Wilson".
Given how genuinely melodious and refreshing his debut album, "Red Wine" is, I'm certain that our readers can look forward, not only to more beautiful music, but also to collab projects, as other musicians embrace the opportunity to work with T Staggs, the gifted singer with laid-back charm. In the meanwhile, we can chill out to the retro dope of T Staggs' amazing tracks on YouTube (see links above) or on Spotify.
© 2022, Seth "Digital Crates" Barmash. All rights reserved.