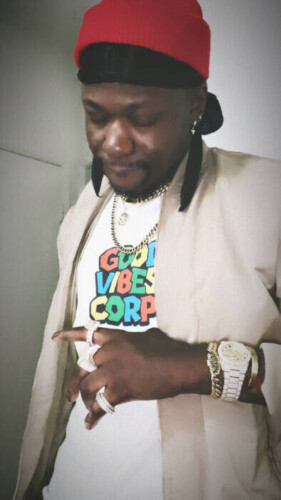 International music sensation Cooli Highh is ready to drop a lot of heat with a series of amazing songs in collaboration with some of the most talented individuals in the music industry, including Rockie Fresh. Entitled A Fresh Highh, the collaboration project will be hosted by DJ VIP and will include the artist's new single called "Flood It Up," currently distributed and making waves across major music streaming platforms worldwide. 
Fall is Cooli Highh's favorite time of the year, and what better time to drop his fresh tracks than in the coming months. The artist aims to broaden his fanbase and captivate more listeners with over 10 of his length project with Rockie Fresh; soon after, he gears up for his long-awaited independent album entitled Trap Tape 2: Still Boomin. The upcoming project will feature many upcoming and major artists, including Maino, Rockie Fresh, Big K.R.I.T, and Mark Battles, to name a few.
Before entering the music industry, Cooli Highh lived a challenging life. At the early age of three years old, the artist was kidnapped and burned alive. Instead of wallowing in self-pity, Cooli Highh chose to use his pain, hurt, hunger, and frustration to show the world he belongs and deserves to live. He was also told that he would never be able to walk normally again, but that never stopped him from going after the things he thought were worth fighting for. 
Until today, he aims to prove his worth and why the world needs to hear what he has to say musically. With every song and album he drops into the music industry, Cooli Highh aims to amplify a message–he is here to stay and cement his name down in music history. The artist is not only an inspiration for other artists like himself but also a living testament to how people can win if they keep fighting for their dreams. He is playing an active role in empowering people from all walks of life, whether through his music or his many platforms. 
Furthermore, besides his thriving music career, Cooli Highh is also making waves as a content creator and entrepreneur. His brand, GoodVibesCorp, is gaining quite a momentum, representing gamers, rappers, podcasters, and many other creative minds who feel like they don't fit the normal mold. With Cooli Highh, he makes them feel that they belong just as much as everyone else and proves that with determination, anyone can succeed in their chosen path. 
From streaming on Twitch, hosting his podcast, The Highh Life, and growing his YouTube channel with over 35,000 subscribers to casting wider nets on Instagram, Cooli Highh is truly on fire. His latest project marks yet another momentous milestone in his journey, and without a doubt, it won't be the last. With many more ideas brewing in his mind, the artist ensures audiences that he will push more music out into the world, carrying his unique style and talent to tell a narrative through his songs. Cooli Highh aims to continually make his name celebrated across the globe and be a legend, and he is already halfway there. 
© 2022, Seth "Digital Crates" Barmash. All rights reserved.