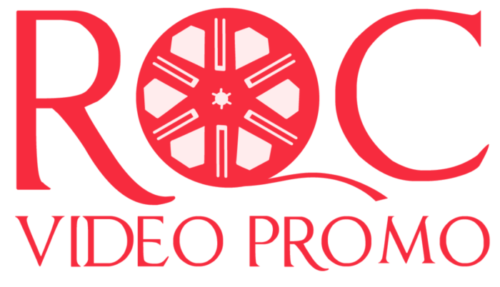 Roc Video Promo
provides full music video Promotion & Distribution to International, National, Regional, Retail, and Blog outlets. We have been in the music business for over 25 years and have worked with Major and Independent music labels to assist the artist in taking their music to a level of exposure which will gain them more fans and make them more money.  Even if you are a small Independent label or represent an unsigned artist, with our help, we can get you aired on International, National, Regional, Retail, and Internet outlets across the world. It will get aired on Major networks (Music Choice, BET Jams, MTV Jams, Pluto TV, CMT, VH1, FUSE, and Canada's Much Music) giving you or your artist maximum exposure.
Networks — Bet Jams, MTVU VH1, Fuse, MTVUK, MTV Australia, MTV Base, Tempo Networks + more
Retail Pool —  Over 100+ retail outlets including Foot Locker, Foot Action, Champs, Nike Town, Nordstrom, Macy's, Guess Jeans, American Eagle, House of Blues, Dallas BBQ, Metro PCS Stores, AMF Bowling Center…
On-Demand —   Music Choice, Music Choice Music Inner City, Fuse, Havoc TV, Blastro
Having a background at Roc-a-fella Records promoting artists such as Jay-Z, Kanye West, The Diplomats, as well as other Roc-a-fella artists, we have the expertise and contacts to gain more viewers, which result in more fans who will be enthusiastic about your artist's music. We recently broke the Stylo G – Dumpling music video along with Danielle Lee Bellomy Ft. Sada Baby Ready music video and planning on hooking up with more Indie artists and breaking their music into the market. We take care of all the time consuming Music Video Submission needs so can focus on other artist building platforms.  Roc Video Promo is also a full Service Music Video Promotion Company, able to do all of your needed Video Distribution, Closed Captioning, Editing and Custom Chyron's necessary to service the station programmers. We customize the music videos in a unique way branded specifically for professional programmers.
Roc Video Promo focuses on branding an individual artist during the campaign to our programmers as opposed to bundling projects together on reels with 10-30 videos which most video promotional companies do. Once on the air, we will provide you with weekly tracking reports updating you with the airplay your artist's video is receiving, including demographics and air dates. We provide promotional tour support, such as, arrange on-air interviews for your artist with regional video programs when touring & doing promo activities in respective markets.
Roc Video Promo certainly would appreciate the opportunity to work with you and would like for you to check out their website at www.rocvideopromo.com, email them at [email protected]. or call 646-837-4694
© 2022, Brxton. All rights reserved.