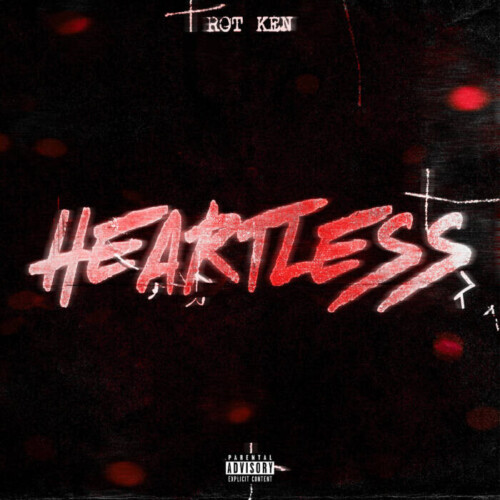 With a freewheeling sense of melody to complement his organic appeal, Rot Ken has an arsenal of vocal and creative weapons at his disposal. Combatting the adversity he faces, both in the streets and in his mind, Ken shares his latest video single, "Heartless," produced by Kay, Kid Krono, and Clemsy. Though Ken bursts onto the track, initially scolding listeners who failed to heed the warnings of his cold-blooded demeanor, the strength of "Heartless" lies in Ken's incremental self-reflectiveness as the track progresses. As Ken contemplates his mission to escape the drugs, guns, women, and reckless individuals that seek to destroy him, it's clear that his heartlessness comes from the toll the world took on him: "I'm worried 'bout me/I'm staying focused, gotta stay on my path/I go through things, I'm a human being."
Though Ken has been away for much of 2022, his presence was still heavily felt. In May, the Internet Money/BoyMeetSpace artist shared Free Me, a 17-track project that showed his range, and demonstrated his singular ability to cut through immersive production with effervescent flows. The Augusta native's project featured underground hits like "Baby Choppa" (1.6 million Spotify streams), "Heartbreak Kid" (1.7 million Spotify streams), and "Beautiful," a collaboration with SoFaygo that racked up over 3.6 million Spotify streams. With additional appearances from Kalan.FrFr, Hunxho, and 21 Lil Harold, the 17-track Free Me project is available everywhere now.
© 2022, Seth Barmash. All rights reserved.