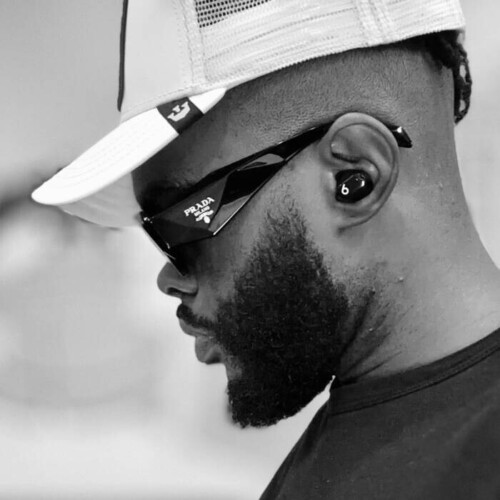 The project Nightmares From My Dream (NFMD) from RoyalBaby Bonds is a powerful collection of songs that shed light on the darker side of dreams. The Philadelphia-based artist brings their unique take on life experiences to this project, exploring themes such as pain, hope, and emotion. PRAY U HEAL is a powerful anthem that speaks to the need to heal from emotional pain. This track will take you on an emotional journey as the artist reflects on their own struggles and encourages listeners to do the same. 
HOPE, Change Up and emotions further explore the idea of healing, while NFMD serves as a reminder that it's okay to have dark dreams as long as we work to make them better.

This project is ultimately a reminder that no matter how difficult things can get, there is still hope for a better future. Through this powerful music, RoyalBaby Bonds gives listeners the strength and courage to face their struggles and find peace in their own unique ways. 
Check out RoyalBaby Bonds' latest album Nightmares From My Dream now on iTunes, Spotify and all the other major streaming platforms. Royalbaby bonds can be found on Twitter, Instagram. The music video for PRAY U HEAL is just as powerful as the track itself. It follows Royalbaby Bonds as they struggle to cope with their emotions, while also giving viewers a peek into the artist's life and their experience in Philadelphia. Through stunning visuals, viewers are taken through a journey that speaks to both hope and pain, and is a reminder that we can all find ways to heal from our own struggles. This is a must-see video, and one that will stick with you long after it's over.
The quality of the music was superb and flowed smoothly throughout each song. I was able to listen to this album multiple times without ever feeling bored or like I wanted more of anything.
I loved how personal it felt hearing about the artist's story. I could not relate at all to what he went through but overall enjoyed listening to his story nonetheless I enjoyed seeing more videos from him because then I could see what he looked like which made me feel closer to him since he didn't hide his identity
My Instagram: https://www.instagram.com/Royalbonds267/
© 2022, Logan. All rights reserved.