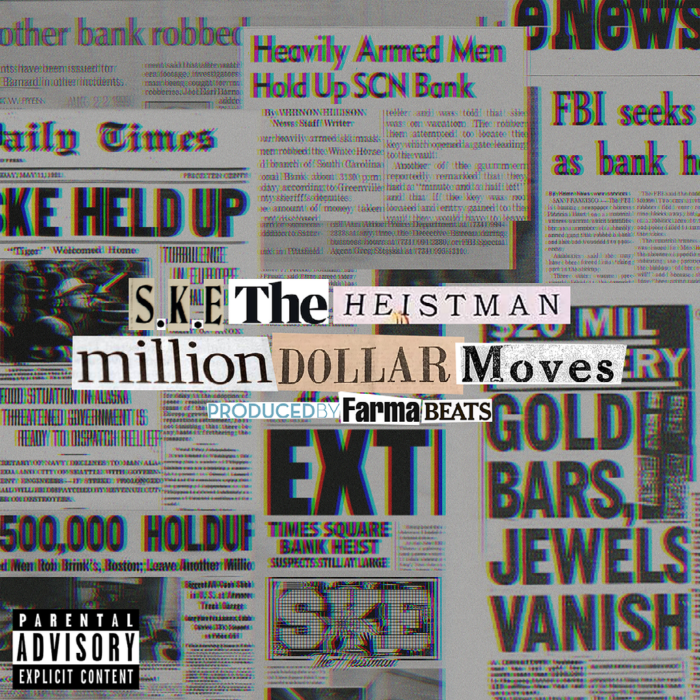 "Million Dollar Moves." The new single from New York-native S.K.E. The Heistman. Produced by Farma Beats, the record will appear on S.K.E.'s upcoming album "Farmaceutical SKEmes" — which will be entirely produced by Farma.
The new track gives us an insight to the mind of Elmont's finest, and why he's next up in his City. Hip-Hop street tales paired with bars on top of bars, over hard-hitting production. So get familiar!
Stream "Million Dollar Moves" now on your preferred DSP.
© 2022, Oktane. All rights reserved.