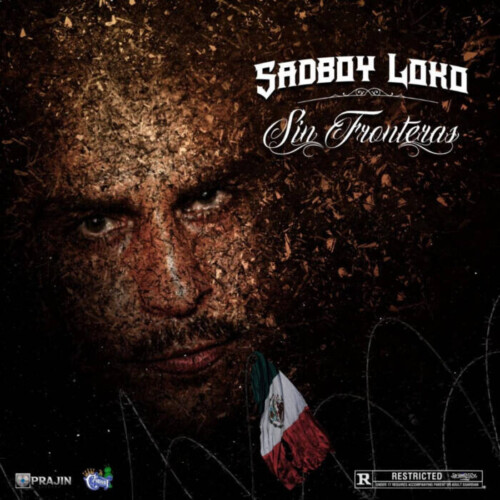 SadBoy Loko has released his latest album 'Sin Fronteras' featuring Regional Mexican legend Lupillo Rivera, as well as Corridos star Jorge Gamboa, Atlanta rapper Kap G, and Chicano king of auto-tune MC Magic.
Formerly signed to YG's 4Hunnid, SadBoy Loko is now on a new mission with a fresh mindset. Together with multi-platinum producer Cricket, and with the backing of his label Prajin Records, SadBoy Loko has managed to not only maintain consistency in dropping high-quality content but further explored the versatility of his sound.
In April, SadBoy released the lead single "Palm Trees" via WorldStarHipHop. At over 3M views, the record is a summer anthem in which he enlisted the talents of Billboard top-charting artist Kap G and West Coast rapper YBE. He followed it up by tapping into his roots with the fusing of hip-hop and Regional Mexican on the track "Controlando las Calles" where he raps in both Spanish and English, providing a preview of the new direction he's going sonically. Earlier this month, he brought it back to the West-Coast rhymes he is known for in "Gangsta Fo Life."
Gracing the cover of the Santa Barbara Independent, he shared that he's "moved into a role he feels even more comfortable in — as a father and mentor. He says he knows that words have power, and he makes it a point to direct his words to the next generation to help them 'find strength through music to overcome their struggles.'"
CONNECT WITH SADBOY LOKO
Instagram | Twitter | Facebook | Spotify | Youtube
© 2022, Seth "Digital Crates" Barmash. All rights reserved.