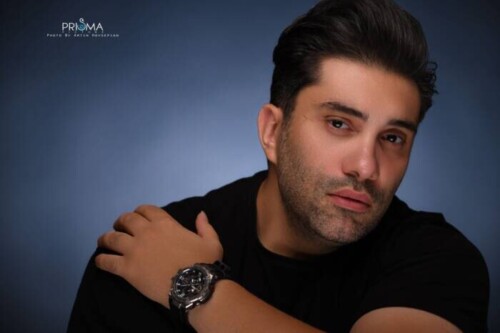 As the only universal language that transcends all distances, music can culturally, morally, and emotionally influence the world. It takes us to places we never knew existed and can bring happiness into our lives and help us relax. Music also helps us connect with the world and sometimes inspires and encourages us, something Anoeil Molhempour is doing through his songs.
Anoeil is an Iranian-born pop singer and producer based in the US. Anoeil writes catchy, deep soothing music that often conveys hope, love, and positivity. His unique music style and sound have enabled him to get to the top, with his songs attracting massive attention in and out of the US. 
Anoeil has fans around the globe. His music has gained thousands of views on YouTube, Apple Music, Spotify, and other streaming platforms. Anoeil has written several songs, including "Dooset Daram," "Esthebah," "Cheshmat," "Az Rah Beres," and "Hormate Khoda Negahdar." He is currently working on his album, which is slated for release early next year (2023).
He says his goal is to create a safe space through music where everyone will feel accepted and loved. "In today's world, it is hard to be yourself. Many people are forced to hide behind a mask on social media and even offline as things like vulnerability are considered a weakness," says Anoeil. 
Through his music, Anoeil shows people that it is okay not to have everything figured out and that it is allowed to have moments of weakness. He reminds the listener why they started the journey in the first place and why they should keep pushing.
Anoeil is also sharing bits of his story through music, giving the audience a means to express emotions that are hard to verbalize. 
Anoeil first showed interest in music and singing when he was 15. At the time, music was like a form of escape. Anoeil views music as more of a language than an art, which inspired him to start writing his own music.
According to Anoeil, music is the perfect outlet and the only common language—he has been using it to communicate with the world since he was a teen.
Anoeil went on to learn how to play the guitar and the music-writing process. Anoeil has a Bachelor's in Music and is also an alumnus of the College of Contemporary Music in Hollywood, California. 
Anoeil has built his brand from the ground up, with his work receiving global recognition. He has received an award for his music from Private Studios. While his journey hasn't been easy, he has managed to build up a name for himself. He is sharing his story to encourage and inspire others as he shows young creators that it is possible to break into the music scene. As he continues to grow his brand, Anoeil hopes to reach more people through his music and give them a reason to keep fighting. Anoeil is looking to create more timeless and inspirational pop music and is working on several projects, including his new album, which will be released in 2023. 
© 2022, Brxton. All rights reserved.