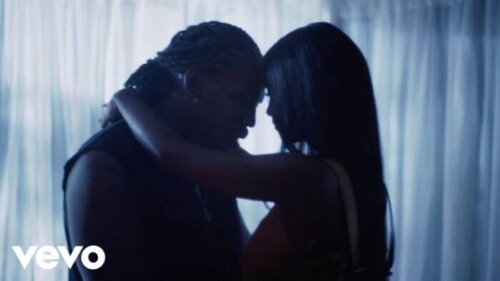 After a three-year hiatus, SiR has released a new album entitled Chasing Summer that consists of 14 songs, including collaborations with Kendrick Lamar, Smino, Kadhja Bonet, Lil Wayne, Sabrina Claudio, Jill Scott, and Zacari. His distinctive vocals have been used throughout the years on songs such as Robert Glasper "All I Do," KAYTRANADA "Go DJ," TeaMarrr "Tick," Ledisi "Same Love," Casey Veggies "Goal Digger," Tiana Major9 "Same Space (Remix)," IDK "Ordinary Love," Saba "Still," and more featuring blood from his brother D Smoke. Moreover, he also released several loose tracks, including "Rapper Weed" featuring WESTSIDE BOOGIE, Isley covers "Footsteps in the Dark (Pts. 1 & 2)," and "Teach Me" from Black Messiah and Judas.
SiR has returned with a new single today (May 5), titled "Satisfaction." Steve Octave and Rascal produced the track, which lends itself to commentary on an unhealthy relationship:
"Satisfaction," directed by Jude Liana, opens with what appears to be SiR and his significant other who were back in their younger days. There seems to be something wrong with the relationship, as the affair with another woman causes the relationship to fall apart. After the video ends, he is left wanting for what he had previously.
© 2022, Derek Charles. All rights reserved.