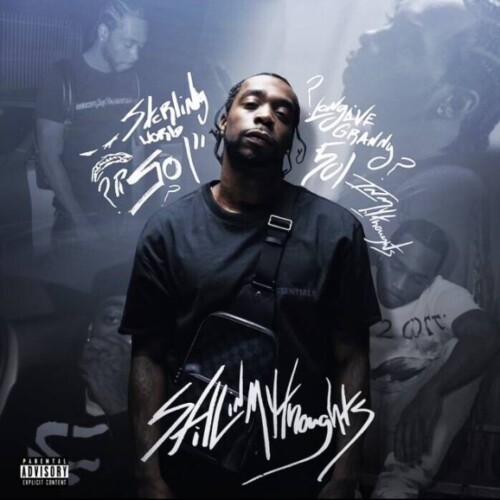 Everyone knows that NYC is a music industry Mecca, and rising artist and producer Sterling Rays has grown up in the forefront of hip-hop's core. It comes to no surprise that under eminent influence that he is too, apart of this legendarily expanding scene. Initially renowned for his production and working with artists like Lady London, Young Thug, and a few others, this summer 2022 Sterling Rays is stepping into the spotlight as an artist himself with some new music. He recently released his new album, "Still In My Thoughts" which is now available on all digital streaming platforms. The 13-track collective is full of summer vibes perfect for this summer's playlists.
Sterling Rays sound is definitely distinct, easily classified as pain music, or trench music. His balance of hip-hop and melodic RNB undertones makes his music intriguing, and his lyricism just accentuates it all. With lead singles like "Don't Think Too Much", "We Don't Gotta Stop That", "Damaged", and others, Sterling Rays has some solid bangers throughout "Still In My Thoughts". Make sure you stream the official album below:
© 2022, alanna. All rights reserved.