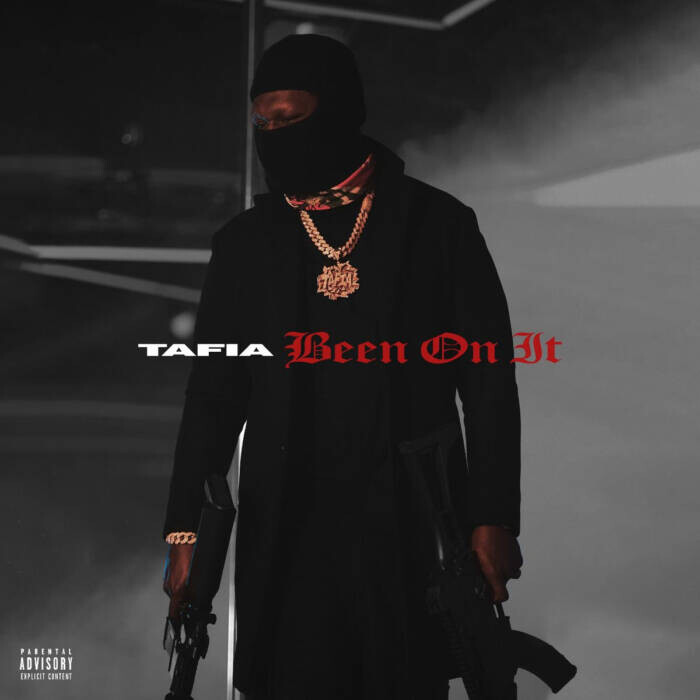 Tafia, the North Miami-born introductory signee of Meek Mill's Dream Chasers/Roc Nation label has just shared his new single "Been On It" and announced the release of his debut album Mention My Name, slated to be released on March 18th. "Been On It" is yet another testament to the lyrical prowess and confident cadence at his disposal. The song is lively and catchy, showing Tafia gliding over an engaging and melodic instrumental. On this track, Tafia reflects on his time in prison, the lavish lifestyle he's crafted for himself since being released, and the high-stature his life experiences have garnered him. The visuals for the track are vivid and exhilarating, matching the vibe of the song perfectly. Although it's just a sampler, "Been On It" serves as an undeniable indicator of the success that's due for Tafia with his upcoming debut album, Mention My Name, which releases on March 18th with features from Davido, Jeremih, Vory, and Rob49.
Through a constant stream of releases and unflinching dedication to his craft, Tafia has set himself apart from the pack and is poised to have a breakout year in 2022. After catching the attention of Meek Mill with his authentic 2017 single "Street Fanci", Tafia was extended an invitation to meet the Philadelphia artist and philanthropist on his yacht in Miami. Tafia and his crew pulled up on Jetski's and were greeted personally by Meek who immediately started rapping all the words to Tafia's song, showing an initial interest in signing him to Dream Chasers Records. In 2019, Meek inked a deal between Dream Chasers and Roc Nation, signing Tafia as the first artist to the label a year after the partnership went through. Tafia wasted no time once he was signed, dropping the conclusion to his Fanci mixtape series, Street Fanci 3 in May 2020 and then a joint EP with rising Florida rapper Major Nine, titled Fanci No. 9 in October of 2020. Last year, Tafia dropped a mixtape hosted by the iconic DJ Drama, Street Clarity: Gangsta Grillz, which featured acts such as Rick Ross, Meek Mill, and Bobby Fishscale. The tape not only showed the faith hip-hop superstars have in Tafia, but the natural presence he has on the mic. Standout records like "Benyhana", the record with Ross & Bobby Fishscale, and "Break The Bank" featuring Meek Mill have set up Tafia perfectly leading into his debut album Mention My Name, due for release on March 18th.
In this exclusive interview with HipHopSince1987 rising star Tafia talks to Digital Crates about his music career. Tafia is a student of the game and a few years deep into a prolific career. He has a consistent work ethic and is persistent in his hustle. His music and videos have been gaining steam over the years and the fans support him in a major way every time he puts out content. He is big on listening to music and was inspired by greats like Lil Wayne, Jeezy, Rick Ross, Plies, and legends like Cash Money Records. Tough times in his life inspired him to start writing and rapping. Soon after getting his confidence up he started rap battling and building his reputation for having skills and a lot of energy. After finding his footing in the game he was eager to drop music and has been consistently releasing work ever since.
His sound is inspirational and he has motivating lyrics on a bunch of different types of beats. He is not limited in sound and style and has music for a lot of different types of listeners. He is held down by a production time and like an A&R he has an amazing talent for selecting great beats to rap over. He creates with a purpose and has found a balance between creating music, filming videos, handling social media, and living life to the fullest. He overcame being camera shy and went on to film 40 videos over projects in less than three years. Eventually, he caught the attention of Meek Mill who put him in a position to go even further with his career. He is motivated by his fans and supporters and aims to keep improving upon his craft to keep them excited about his work.
He has a project tout with Major 9 that showcases his great chemistry of working with other artists. He followed that up with an outstanding project with DJ Drama filled with amazing features from Meek Mill, Jackboy, Rick Ross, and Bobby Fishscale. The work doesn't stop there, this year he has dropped three viral songs and videos with an album on the way in March. With plans of touring this year and building his brand, the sky is the limit for Tafia.
© 2022, Seth "Digital Crates" Barmash. All rights reserved.