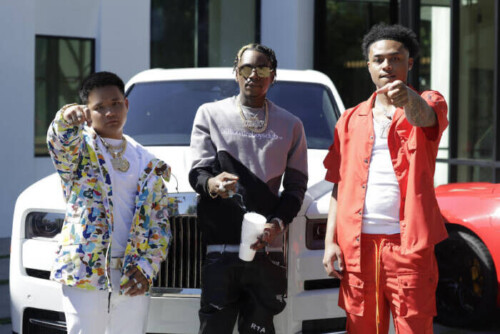 Star2 is a new man on his upcoming single 'New Me,' featuring performances from Soulja Boy and Luh Kel. Set in a sleek, multi-million-dollar mansion, Star2 hosts a pool party in a backyard full of frolicking, thong-wearing beauties. Vignettes of them spraying whipped cream on each other, splashing Luh Kel and Star2 in a Jacuzzi full of hundred dollar bills, and twerking beside Big Draco in his orange Lambo dance across the screen. He's working on a six-song EP with $tupid Young featuring Lil Poppa and MB Nel on two tracks dropping in February or March 2023.
Star2 was born in Mae La refugee camp in Thailand. He's planning a Thai and Ka-ren album and will be doing songs with Tae Tae and Pu Dah also Ler Mu Dex (a Ka-ren artist). He will be visiting the refugee camp where he was born and setting up a studio for the kids who live there.
© 2022, Seth "Digital Crates" Barmash. All rights reserved.