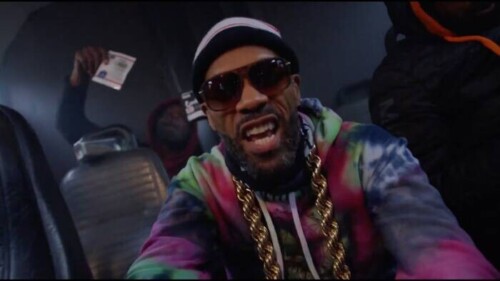 Redman is believed to be working on a sequel to Muddy Waters, which came out in 1996. With a call-and-response vibe that sees him pledge allegiance to the magic leaf as well as previewing his forthcoming music, the NJ legend has released the single "Jane," a taster of what fans can expect:
It was in 1992 that Redman made his debut with his debut LP. What? Thee Album. Including 21 tracks and contributions from Erick Sermon, DJ Scratch, and Charlie Marotta, it cemented his position as one of hip hop's top players both in the 1990s and during the new millennium. Along with Muddy Waters, he continued to build upon his legacy with classic albums such as the Platinum-certified Doc's da Name 2000 and Gold-certified Dare Iz a Darkside. It was Malpractice, however, that topped the charts. Aside from releasing his own records, Redman also formed the Def Squad with Sermon AND Keith Murray, and released El Nino in 1998. The project saw notable contributions from Too $hort, Lil' Jamal, and the late Biz Markie. In addition, he formed a legendary partnership with Method Man, which resulted in Blackout!, How High, including a comedy with the same title, and Blackout! 2. The last of Redman's solo album Mudface, was released in 2015.
© 2022, Derek Charles. All rights reserved.