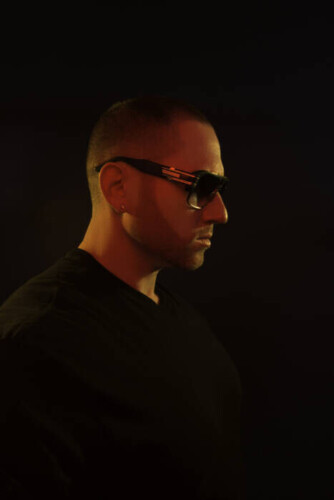 Introducing Big Daddy Swolls, a.k.a bodyguard and hip hop artist! He's got an amazing new song with some steamy lyrics that will make you want to get up on your feet – if not dance then at least move around in circles while listening: "So I pay the fee to see "Mary Go Round." You can stream his music video for 'Mary Go Round' right here now or stream it on any major platform.
Growing up in the music industry, Big Daddy Swolls was able to learn from an early age what it takes to make a hit song. He started as a bodybuilder and soon became private guard for hip hop icon MC Hammer who gave him constant exposure that helped shape his eventual style as musician while also giving feedback on artistic development which allowed him time perfecting craft over many years. As a result, Big Daddy Swolls' music already has a developed and mature sound that is both unique and fun. Since officially starting his music career, Big Daddy Swolls hasn't taken any time for granted. He has already made a name for himself with a series of popular and original singles, including "Roll It Back" (2021) and "Get With This" (2019).
His latest single "Mary Go Round" is proving to be his biggest hit to date. Since its release in April, the track has gained viral attention with nearly 354,000 views on YouTube and 284,000 on Spotify. This song shows off his unique style of music perfectly. "Mary Go Round" is the perfect blend of exotic and confident verses with fun and melodic pop/R&B sounds. The result is a sexy and fun single that is great for dancing and turning up the heat.
In addition to the official music video, streaming on YouTube, "Mary Go Round" is available on your digital music platform of choice. Without a doubt, this will not be the last time you hear from Big Daddy Swolls, and definitely not the last time you listen to "Mary Go Round"!
Mary Go Round music video
Spotify
Apple
Twitter
Instagram
© 2022, JS. All rights reserved.