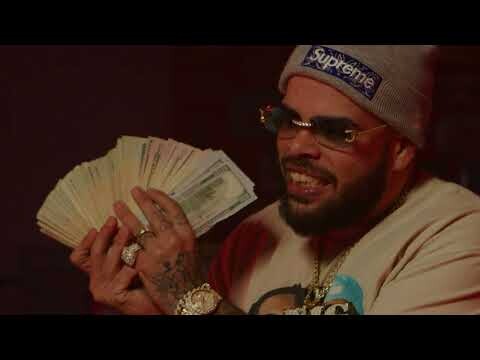 New Jersey rapper TommyBoyfame  recently dropped his single "Morning Motivation".
Hunger separates the leader from the pack. Tommyboyfame always remains hungrier than the competition. Maintaining a commitment to swift wordplay, the New Jersey-born rapper attacks beats with verbal dexterity, knockout hooks, and a downright pugilistic spirit shaped by a lifelong dedication to the craft itself. Posting up over hundreds of thousands of combined audio and video views, Tommy's uncompromising approach has attracted the endorsement of Dave East, Joell Ortiz, Jim Jones, Julez Santana and Fivio Foreign. However, his intensity never diminishes or dwindles in the slightest, it only increases and amplifies on the upcoming album The Motion and much more music to come. 
He still takes hip-hop just as seriously as he did during his childhood. Relocating from New Jersey to Miami at the age of 8 years old, Tommy was a troubled kid. Growing up in Coral Park Senior High, he went from being picked on to being class clown despite having a strong influence in his life – his dad and uncle. "They both showed me what it took to have a great work ethic and hustle" says Tommy. Although Tommy had a hard time in school and he experienced loss of his grandmother, that never stopped him from dreaming big. At the same time, he took refuge in rap. He watched battle raps in person in addition to listening to everyone from Lil Wayne to Biggie, who he credits as the one artist who made him believe in himself. 
"Lil Wayne was my favorite growing up" says Tommy. "To watch his impact and see how much he really had the world in his hands was legendary". 
Inspired by the growing hip-hop scene across the East Coast, Tommy started writing raps and eventually caught some recording time in a local studio. While gaining new fans as he grew as a writer, at the age of 18, he caught the opportunity of a lifestyle. He had the chance to perform on BET's Freestyle Friday show. After shutting the stage down after the competition, Tommy continued to grow his arsenal of bangers. Along the way, he absorbed a handful of life-changing lessons from those around him. 
After catching the attention of Jim Jones who signed him to Vamplife/Empire, at the same time, he officially introduced himself with the independent single "Respekt" [ ft Jim and Juelz Santana].  The track teeters between a violin-laden beat and bouncy hook with an undeniable charisma. Generating over hundreds of thousands audio streams, the track quickly offered Tommy a chance to open for Riff Raff at the legendary venue Diggbatt.  
He maintained momentum with releases such as "The Motion", "Good On My Own" [ft. Sauce Walka], "Good To Me" [ft. Sheek Louch & Jadakiss], which lead up to his Midlife Crisis album. Melodic production underscore introspective rhymes throughout the project. Priding himself on versatility, he maintains to his true self, never forcing things and just going with the flow. With his latest release "Turn Around" has generated over thousands of views in just under a month, Tommy continues to display his relentless dedication to the pen. 
© 2022, Seth "Digital Crates" Barmash. All rights reserved.