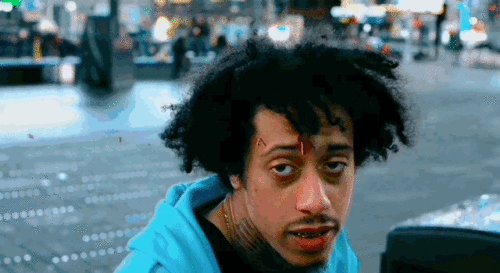 Atlanta rapper Tony Shhnow has announced his new project Plug Motivation, out 11/10, and has shared a video single "Can't Say I'm Broke". This project will serve as a follow-up to his 2022 project Reflexions which earned critical-acclaim, as Pitchfork describes––"The level of lyrical and musical comfort Shhnow displays on the album is almost unnerving." In August, Tony linked up with R&B superstar Brent Faiyaz, who called him "one of the best writers he's ever worked with", for the "Don't Look At Numbers" (Remix).
As noted in the recent Soundcloud mini-doc Scenes: plugg, Tony Shhnow has served as a quintessential figure in the rise of "plugg" music– the dreamy and lucid sub-genre that has taken Atlanta by storm, and now he's returned to redefine the sub-genre with the release of Plug Motivation. The title of the project and cover art pays direct homage to the iconic Jeezy album Let's Get It: Thug Motivation 101, a testament to Tony's respect and love for his city. Across 23-tracks, Plug Motivation is filled to the brim with ethereal beats, air-tight rhymes, and imaginative lyricism. The project has an all-star lineup attached to it including production from the forefathers of "plugg" MexikoDro, Cash Cache, StoopidXool, and more as well as notable features from Seddy Hendrix, Bear1Boss, & Diego Money. The new single "Can't Say I'm Broke" runs through Tony's day-to-day, with raps surrounding his turbulent love life, designer threads, and the non-stop pursuit of fame and fortune. After bringing "plugg" to the forefront of hip-hop over the past few years, Tony Shhnow is ready to bring an entirely new flavor to the scene with the release of Plug Motivation on 11/10
PLUG MOTIVATION – OUT 11/10
PRE-SAVE
© 2022, Seth "Digital Crates" Barmash. All rights reserved.