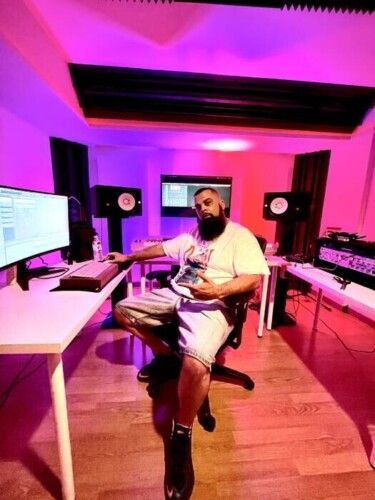 Ogfnlit is a Miami street legend. The cuban american spanglish speaking artist showcases versatility and style through his hit reggaton song "Mami echa" where he effortlessly goes from speaking english to spanish throughout. And yet even if you don't speak either language you still feel like you know and understand every word as his baritone voice makes you want find the nearest dance floor.
He is no stranger to collaborating as seen through his song "Leggos" featuring Project Pat from Three 6 Mafia. Staying true to where he comes from he once shot a video at his house in West Perrine with the up and coming Miami artist Michael Jaay on his song "Jungle". He is also gearing up for a release with the west coast artist Dizzy Write soon so stay tuned for that. We got to hear a snippet of that and it is straight fire.
Ogfnlit took a hiatus from music to work on himself recently. He has lost over 70lbs and has physically and mentally become a whole new person. He is more determined and dedicated than ever before and is currently in the studio working on tons of new music! Keep your eyes and ears open because Ogfnlit is about to put on for Cubans, Miami, and the culture!!
© 2022, Leonard Magazine. All rights reserved.