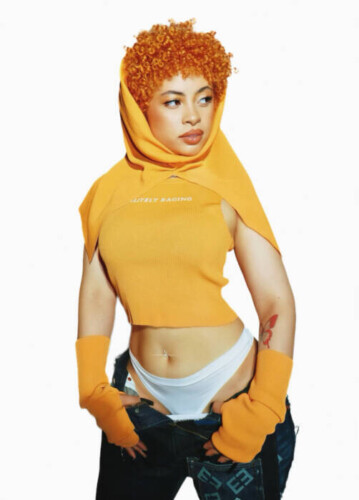 Part of the fun of being a music fan is finding an artist just before they hit the big time. We specialize in finding these rising stars and helping them reach the next level. In the past few years, we've helped gently nudge artists like Lil Durk, Rod Wave, Latto, $NOT, Morray, Victoria Monet, Maxo Kream, and many others, on the way to Billboard number one hits, Grammy nominations, XXL Freshman inclusions, and many other milestones.
Take a look below to get familiar with some of the brightest rising stars in the industry today before they blow up.
ICE SPICE
Quotable, cool, and effortlessly viral, 
Ice Spice
 emerged in the summer of 2022 and took the world by storm. She lit a spark in the Bronx and beyond with her song "
Munch (Feelin U)
," an infectious and endlessly memeable banger that pointed to a fresh new path for NYC drill. Viral on TikTok (592k video creations) and other platforms, "Munch" racked up over 50 million streams across platforms, reached the Bubbling Under Hot 100 chart, and earned shoutouts from stars like Cardi B and Meek Mill. The 22-year-old rapper was quick to prove that "Munch" was no flash in the pan–her cartoonishly buoyant single "
Bikini Bottom
" trended, as well, with over 125k creations arising after her initial snippet went viral. With plaudits from 
Pitchfork
 and 
Rolling Stone
 (both of whom listed "Munch" in their "Best Songs of 2022" lists), 
The New York Times
, and 
The Washington Post
, plus features in 
Rolling Stone
, 
NYLON
, and 
Interview Mag
 (an interview with her hero Erykah Badu), it's increasingly clear that Ice Spice has something special going on. The scary part…this is just the beginning.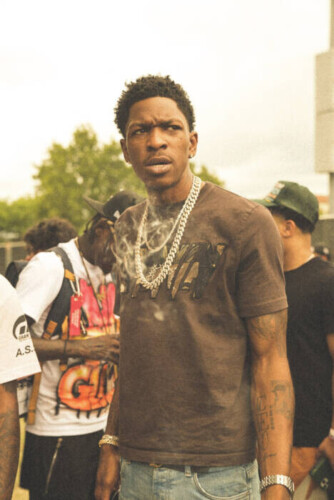 CEO TRAYLE
With a slinky, ultra-smooth delivery and an ever-present grin on his lips, 
CEO Trayle
 cuts a singular, shadowy figure in the world of Atlanta rap. He approaches immersive instrumentals from odd angles, delivering conversational verses with sly humor and the charisma of a master thespian. Across his series of 
Happy Halloween
 mixtapes, the rapper positions himself as a villainous figure, menacing his opposition even as he charms listeners into rooting for him. Trayle took his anti-hero hijinks to a new level with 
HH5
, released on its namesake holiday, home to highlights like the woozy "Chokehold," the complex romantic drama "I Love You But…," and especially, "Alter Ego 2," a conversation between Trayle and his split personality C4 about the nature of fame and life on the streets. Following up the EP 
Vier
, which earned praise from 
The FADER
, 
HH5
 is Trayle's most acclaimed project to date, earning the coveted Best New Music label from 
Pitchfork
.
Though 2022 was Trayle's biggest year yet, the artist is not done evolving. Keep an eye on Mr. Back Door as he continues to rise from your favorite rapper's favorite rapper to a mainstream sensation.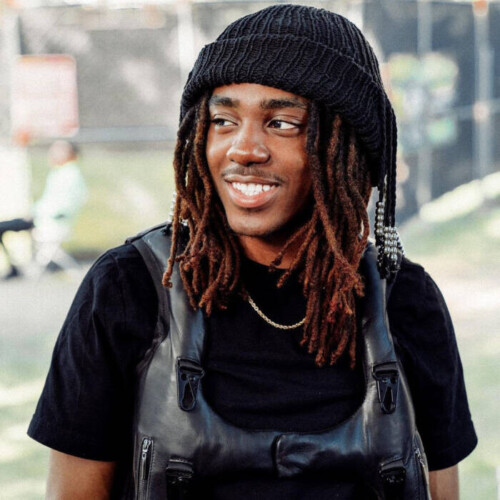 EEM TRIPLIN
Eem Triplin
 started his career producing for his close friend $NOT–you can thank him for "Revange" and "BENZO," among others–but he spent 2022 proving that he has the music and the personality to become a major star in his own right. Born and raised in Johnstown, Pennsylvania, a small municipality 75 miles east of Pittsburgh, the artist/producer has a knack for going viral with his winsomely melodic rhymes and his witty online persona in equal measure.
The Eem agenda kicked into high gear in the spring, when the 21-year-old released "AWKWARD Freestyle," a self-produced, personality-filled song that used elements of Tyler, The Creator's 2013 song of the same name. The song quickly went viral, inspiring thousands of TikTok creations, generating millions of streams on all platforms, and eventually reaching the ears of Tyler himself, who enthusiastically gave his co-sign. "AWKWARD FREESTYLE" generated over 20 million streams across platforms, and fans intrigued by the song quickly found that Eem had a full catalog of similarly vibey highlights to choose from, including singles like "Louie V" (6 million Spotify streams) and his latest track "JUST FRIENDS?" (3 million streams since its early September release). Recently, Eem made his first festival performance at Rolling Loud New York, performing in front of a sparse crowd but making sure that the folks in the crowd would remember him forever (even if they forgot their own names in the process).
Racking up hundreds of thousands of streams on his catalog per week, and growing on a near-daily basis, it's only a matter of time before Eem Triplin is a household name.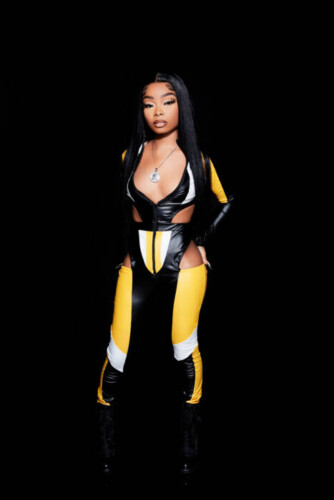 LOLA BROOKE
Delivering diamond tough bars from a petite frame, 
Lola Brooke 
is turning heads in Brooklyn and beyond with her generation-spanning blend of NYC rap. Born in Bedford-Stuyvesant, Lola Brooke has worked hard her whole life to bolster the legacy of her hip-hop historic home neighborhood. In 2022, the artist turned heads with her hit song 
"Don't Play With It" ft. Billy B
, a proudly confrontational banger that shined a spotlight on her authoritative vocals as she confronted a city full of broke boys with withering dismissals. Lola made a name for herself with spectacular live performances, including a standout verse on the first-ever 
Ladies Cypher on On The Radar
. In the fall, a clip of Lola performing "Don't Play With It" resurfaced on TikTok, starting a viral moment and propelling the song up the 
TikTok trending charts
 (27.5k video creations). The raw power and undeniable charisma exhibited in "Don't Play With It" earned Lola major co-signs, including from Cardi B, Meek Mill, and JT from the City Girls. Released in the wake of the rise of "Don't Play With It," Lola's follow-up single "Here I Come" earned positive notices in 
Pitchfork
, 
Okayplayer
, 
VIBE
, and many other publications.
With much more music on the way and the ear of the game's best and brightest, Lola Brooke has the juice to become NYC's next breakout star. Stay tuned.
RICH AMIRI
Listening to Rich Amiri is like going through a wormhole–past and future collide upon themselves and emerge transformed, yet familiar. Amiri first emerged on SoundCloud, rhyming over far-out and atmospheric plugg instrumentals with a velvety voice that evokes stars of R&B's past. He first earned recognition with his 2021 song "Never Fail," which surpassed 2.7 million plays on SoundCloud, and he struck again late last year with his percolating hit "Walk In." Amiri's bubbling online presence drew the attention of Taz Taylor and Internet Money, who've become regular collaborators. In June, Rich Amiri shared For The Better, an astonishingly infectious debut project that featured Internet Money production and featured appearances from fellow rising stars SSGKobe, Summrs, Jaydes, and Desire. The Boston native continued in 2022 with the imperial single "Can't Die," which earned more than 1 million Spotify streams, and shifted gears for the romantic "Dirty Money" to close out the year. Continuing to push music forward with his powerful pipes, the talented teenager is a great bet to elevate his game in 2023.
© 2022, Seth "Digital Crates" Barmash. All rights reserved.