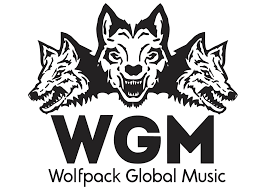 WolfPack Global Music has entered the game in 2017, surely and proudly coming behind some of hip-hop's biggest hits and rising stars to-date. Most notable for the work they have completed surrounding the success of Atlanta, GA native, 6x platinum artist Lil Baby. It's easy to see WolfPack Global is definitely seasoned in breaking artists, and making hits. In 2020, they launched their First Lady, Renni Rucci, who has proven that she is a force of nature when it comes to women in music.
Ready to continuously take over the airwaves in 2022, WolfPack Global Music is pushing their newest signees MadMarcc, Hylan Starr, and a newcomer named DSTNI. Currently building each artist up with the proper engagement and buzz, WolfPack Global Music is on it's way to even larger bouts of notoriety across the industry and general public. Stream their most recent hit single below, called "Slide" by MadMarcc:
© 2022, alanna. All rights reserved.