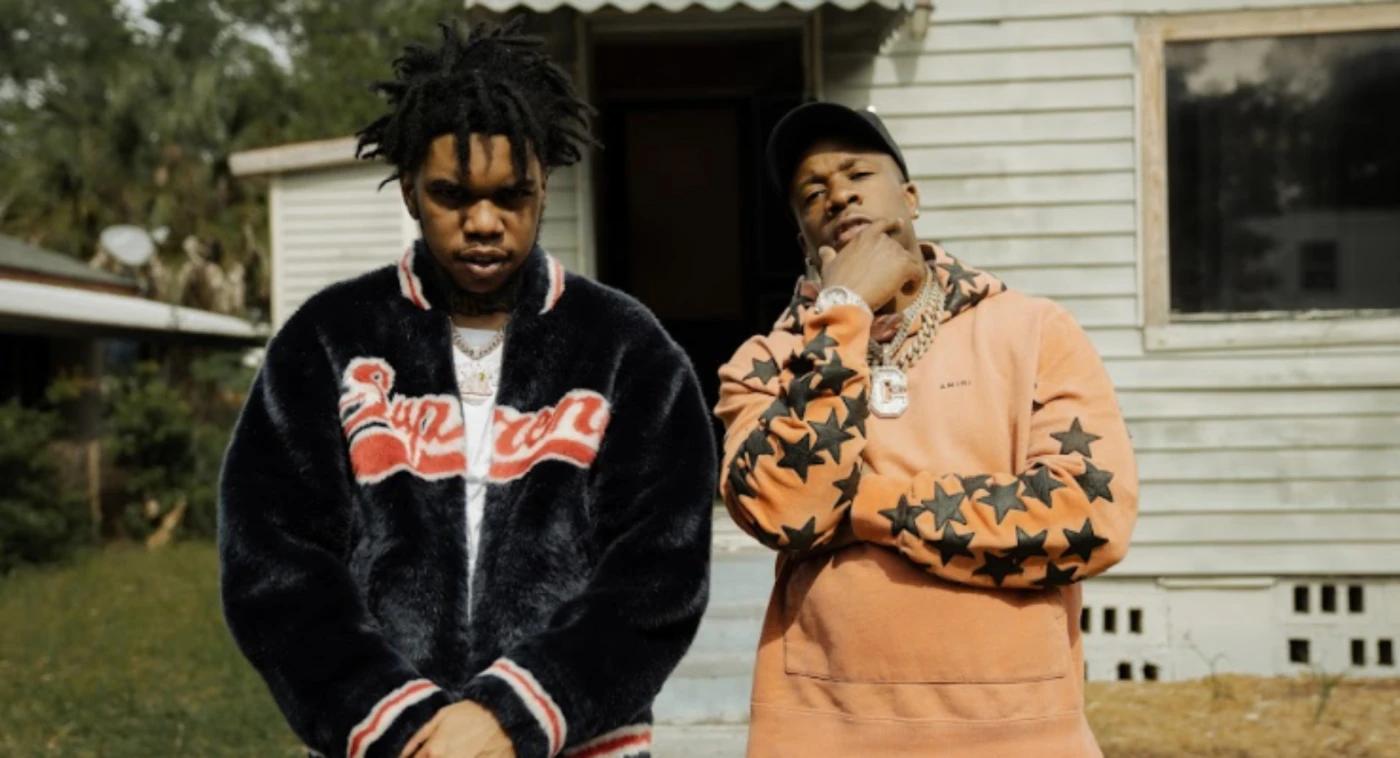 Today, multiplatinum musician, entrepreneur, and record executive Yo Gotti announced that he formally signed rising Jacksonville hip-hop artist Lil Poppa to his acclaimed CMG record label.
The 22-year-old artist joins CMG's illustrious roster, which includes Moneybagg Yo, 42 Dugg, EST Gee, Mozzy, Blocboy JB, and many more. Gotti's CMG label will work with Interscope Records to continue developing Poppa and provide a foundation to further elevate his promising, young career.
Most recently, in 2021, Poppa released his project, Blessed, I Guess, which included collaborations with Toosii and Seddy Hendrix. The Jacksonville native was previously named SiriusXM's Hip-Hop Nation's "First Alert" artist.
Poppa's signing serves as the latest example of CMG's rapid expansion and reaffirms Gotti's ability to identify talent from across the country. Earlier in February, the CMG mogul announced that he signed Sacramento hip-hop artist Mozzy at the CMG Press Conference in Los Angeles during Super Bowl weekend.
The announcement of Poppa's addition to CMG punctuates a triumphant week for the record label, considering 42 Dugg and EST Gee's joint project, Last Ones Left, just debuted at No. 7 on the Billboard 200 charts.
With his powerful wordplay and soulful storytelling, Lil Poppa turns each of his songs into an up-close account of life in his hometown of Jacksonville, FL. At just 18-years-old, he drew major attention for tracks like "Purple Hearts"—an independent release that organically amassed millions of views on Youtube in 2018, all on the strength of Poppa's straight-from-the-heart delivery and hard-hitting lyrics. At age 12, he built a makeshift studio in his closet and started self-recording with a laptop and Radio Shack microphone. Poppa began rapping each week at church, joining a group of friends and sharing rhymes with a spiritual bent. With a string of mixtapes under his belt, Poppa made his breakthrough with a pair of singles and he released a string of consistent projects like Almost Normal, Under Investigation II and Blessed, I Guess — all of which racked up praise.
His brand of soulful rap has also landed Poppa as a support act on national tours including that of previous collaborators Mozzy and Polo G.
© 2022, Seth Barmash. All rights reserved.