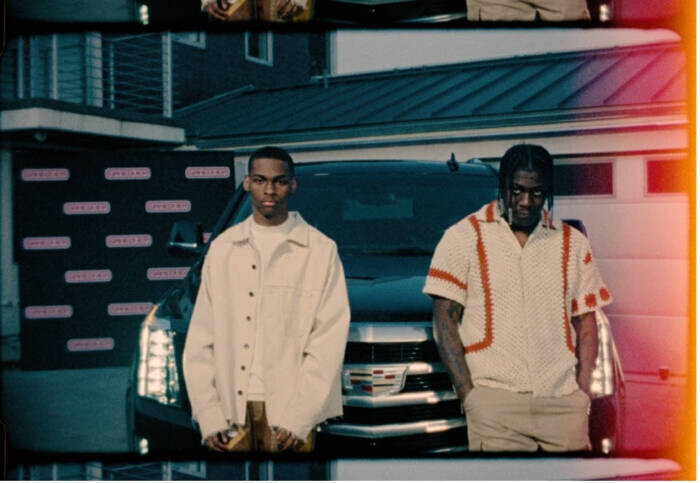 Virginia rapper yvngxchris is known for his capturing lyricism but can be even more impressive when he cuts loose for a party anthem. Today, the 17-year-old shares "DAMN HOMIE", a new super-charged video for his recent duet with Lil Yachty. Blessed with a ping-pong trap beat mixed and mastered courtesy of Mike Dean, "DAMN HOMIE" is a dancefloor-feeling banger, as Chris and Yachty trade bars that alternate from alluring to hard-hitting and back again. The video finds Yachty and Chris in a crowded house party courtesy of Faze Blaze and Game Over Talent, cutting between footage of all-star cameos from Zack Bia, Tana Mongeau, ONLYBINO! and party-goers living their best life for the night. Watch the new video HERE.
"DAMN HOMIE" is the latest video from yvngxchris's forthcoming project VIRALITY. With a title that translates into a world of possibilities and topics, VIRALITY marks Chris's kinetic style, showcasing his signature euphoric flow and experimental sounds. With the release of Chris' previous efforts including "EXTRAVAGANT", viral Tik-Tok hit "Blood On The Leaves" featuring SSGKobe, Ka$hdami, Unotheactivist & Ken Carson, and Justxrolo-produced "bitch im joe biden" which has accumulated over 1.7 million video views on YT.
As he currently prepares for VIRALITY coming May 27th while armed with a notebook of bars and a willingness to color outside the lines, Chris is ready to put the world of hip-hop on notice. Don't forget to check out Chris as he hits his first national tour Tecca Loves You Tour alongside Lil Tecca, BabySantana, and Bktherula coming to a city near you and Pharrell's Somethings In The Water Festival this summer.
© 2022, Seth "Digital Crates" Barmash. All rights reserved.