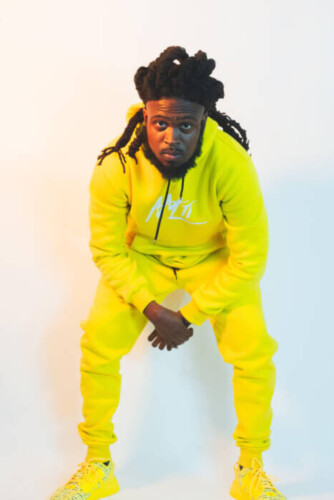 Born on October 10, 1993 from Savannah Georgia, Zikeel L Arrington also known as KreepaStarz, is an Independent artist, rapper, singer, songwriter, dancer, and performer. He is signed to his own label LGE (Livin' Good Eatin' Entertainment). During his younger years growing up, he used to be a main performer and praised dancer with the Savannah Drama Club. He traveled from state to state, city to city, performing in front of many inmates in multiple correctional centers. Finally to perform in Washington D.C on the White House steps in front of US Senators.
KreepaStarz first time in the studio was when he was 9 years old, with his uncle Raymond "Sheesh Dat Guy" Arrington that used his vocals to open on one of his tracks. Starz felt inspired and started writing music at the age of 13. While still in the Savannah Drama Club, he started networking with others which inspired him to create music at the age of 16. Through his teen years and early twenties he was recording, performing, and perfecting his craft.  Shortly after he was invited to perform at award shows, fashion shows, showcases and various events.
Around his mid-twenties he was traveling and performing in many cities such as Savannah, Atlanta, Jacksonville, Gainesville, Orlando, Miami, Tampa.
His main record "Personal" enabled him to win a free distribution deal with Universal Music Group, which he ended up denying the offer, as he knew he could do better alone as an independent artist.
His music is on all platforms and has a new single dropping on December 23 2022  called "Round of Applause", a dance song that you can already imagine hearing in night clubs. His first album "From Off Da Souff" will be released to all platforms on January 19 2023 to kick off the new year. A couple artists will be featured on the album all coming from the city of Savannah. Looking forward Starz plans on working with some major artists as he develops into his career.
Make sure to go check KreepaStarz on his social media platforms to keep up with his upcoming releases. Definitely an artist to be on the watch for!!
© 2022, Brxton. All rights reserved.