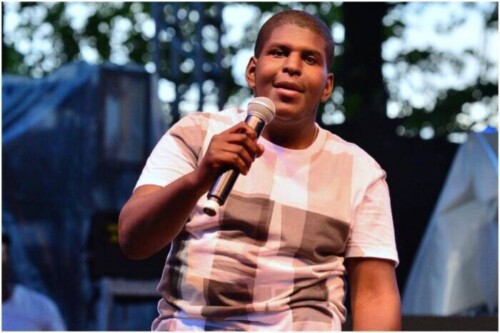 Instagram star Allen Sherrod (born July 5, 1993), aka Atown famous for his "birdcall" became a viral sensation after posting a video of himself doing the sound effect. He counts A-listers such as Snoop Dogg and Meek Mill among his friends.
Atown started his YouTube Channel in 2014, where he releases his music videos and displays his rap skills. According to an interview with Atown, "Why do you believe the song is so enjoyable? It's due to the fact that my voice was used in the chorus, " Atown hilariously replied. More than 830,000 people now follow Atown on Instagram. With his enormous fanbase, Atown has been travelling all over the US and performing at different venues. Spray painting, boxing, and working out are some of the things he enjoys doing in his spare time. Atown is also compassionate towards people in need.
The hope and strength that he receives from God via prayer propels him forward. To the youth of today, he says, "Get off your ass and get that money, the world has too many slackers." Atown is one of the almost 100,000 Americans who are on the transplant waiting list due to chronic kidney disease. But despite the sickness and all the hurdles, Atown has proven remarkably resilient. His life has served as an inspiration for many.
Be sure to follow him on Instagram to stay updated with him: https://www.instagram.com/atown_0705official/
© 2022, AMMPRO. All rights reserved.