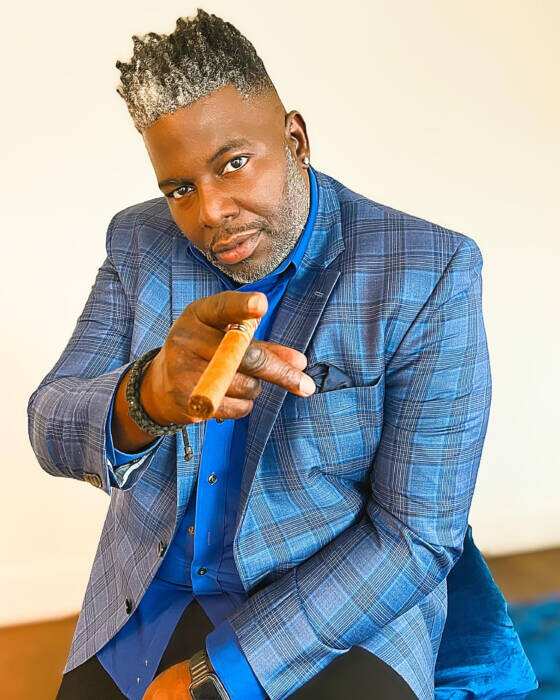 Family Tree Services' Roster Includes K. Michelle, Soulja Boy, DJ Chose, Yung Pooda, & Vanity Rose
With over three decades of industry experience to his credit, Michael "Blue" Williams is taking the lessons learned from his illustrious background in the music business to relaunch his auspicious Family Tree Entertainment. The new venture, known as Family Tree Services is a management and record label in partnership with Outback Presents.
Family Tree Services specializes in artist management with a keen focus on true artist development. Services include a 360 approach from music production, DSP placement, radio promotions, public relations, digital advertising, and more. The current roster includes K. Michelle, Soulja Boy, DJ Chose, Yung Pooda, along with a new vibrant Hip Hop group out of Atlanta called Vanity Rose.
Blue Williams himself has evolved from an exuberant  fan of the culture to one of the "Top 5" executives in Hip Hop history. He has endeavored  and built upon  the careers of successful A-listers  Outkast, CeeLo Green, Jodeci, Nick Cannon, Eric Benet, Ceelo Green, Macy Gray, Nas, Faith Evans, Big Sean, and many others. Hip Hop and the music industry has evolved, and Blue intends to shake up the industry as he has done before.
With the challenges artists face in signing deals that can hurt them more than they benefit, Blue wants to nurture and support those who need a bit more time understanding the ropes. Blue along with his dedicated and passionate team at Family Tree Services put their clients first.  Minority Partner/Advisor, Richard Sanders believes, "As the independent sector continues to grow the timing is perfect for Blue to reactivate Family Tree.  The need is greater than ever for artists to have the tools and support required for self releasing  music and building audiences through creative marketing and strategic touring. When speaking with Blue about disruption… "Disruption. I want to disrupt the game and do things that people aren't already doing for their artists," said Williams, "We want to disrupt the norm in the touring space, label space and the management space. We want to put Family Tree back at the top of the management game. I am creating a label that artists want to be signed to and they feel is a real partnership. Artists should be supported in multiple areas besides just their music career. This includes: starting a business, shooting movies etc."
© 2022, Seth Barmash. All rights reserved.