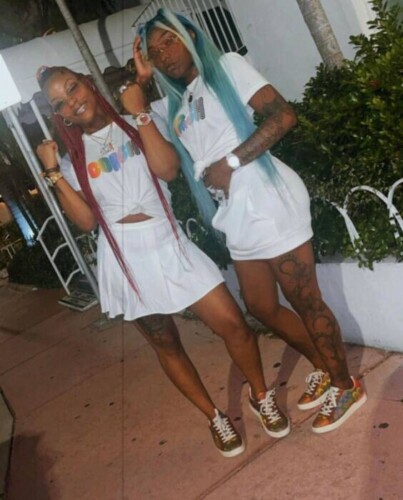 The Bettie Gang Twins are two rapstresses with a lot of potential, and they were born and raised on the West Side of Chicago. Latonya, also known as S Geezy, and Latisha, also known as L Bezzy, make up the duo. They compose music that is contemporary and topical, delving into a multitude of emotions such as love, wrath, and the struggle to make ends meet. The fact that their audience experiences positive emotions as a result of listening to their music is a significant factor in the strong connection that exists between that audience and their music. They are set to release a new documentary about their life before and after losing their mother to the Chicago police.
They are going to be in the upcoming movie "One Mic," which was directed by Corley White, and they are going to be in it. The movie will have a huge influence on the viewers' sentiments in a forceful manner as a result of their engagement in the project. On Instagram, they post under the name @bettiegangtwins; you can find them there.The movie "One Mic" will be about music, and it will be an amazing thrill for individuals all over the globe who are lovers of music and want to see the movie. The teaser trailer for the film immediately racked up more than one million views within only one week of it being made available online after it was put on tiktok and made accessible online in general. The shooting of it will take place throughout the summer, and after that, it will be made accessible later on in the year. The highly-anticipated feature film will be made available for viewing on a variety of streaming platforms, including Amazon Prime and Tubi, among others.
© 2022, AMMPRO. All rights reserved.