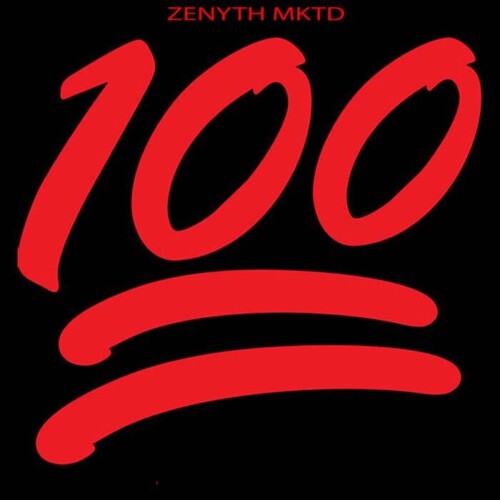 Atlanta's latest emerging artist, Zenyth MKTD returns with the release of his raving record, "100". His hot new hit has already amassed non stop spins and counting. Already achieving such success as the first indie single, the record has all of the right elements to becoming a smash hit!
Jump starting his music career in Ohio, Zenyth quickly took his talents down south! After relocating to the A, Zenyth inked a record deal in 2005. In which helped the aspiring artist to navigate his artistry and career effectively within the industry. As a result, he's penned some of the hottest hits for a number of renowned artists.
Over the years, Zenyth MKTD has collaborated with legends such as Jay Z, Kendrick Lamar, Dr. Dre, Pusha T, amongst others. Although it's taken years to get here, now it's time to capitalize on all of the relationships that have been formed along the way. Additionally, Zenyth will also be releasing a project soon, which will feature a few legends and you won't want to miss it!
Lastly, following up the fresh release, Zenyth MKTD is gearing up to tour throughout the summer of 2022! In doing so, Zenyth MTKTD is set to stop in a slew of cities such as: New York, Miami, and Los Angeles to name a few. Stay tuned here at Hip Hop Since 1987 for more! For now, press play on "100" and let us know what you think!
CONNECT WITH ZENYTH MKTD ON SOCIAL MEDIA: 
© 2022, alanna. All rights reserved.