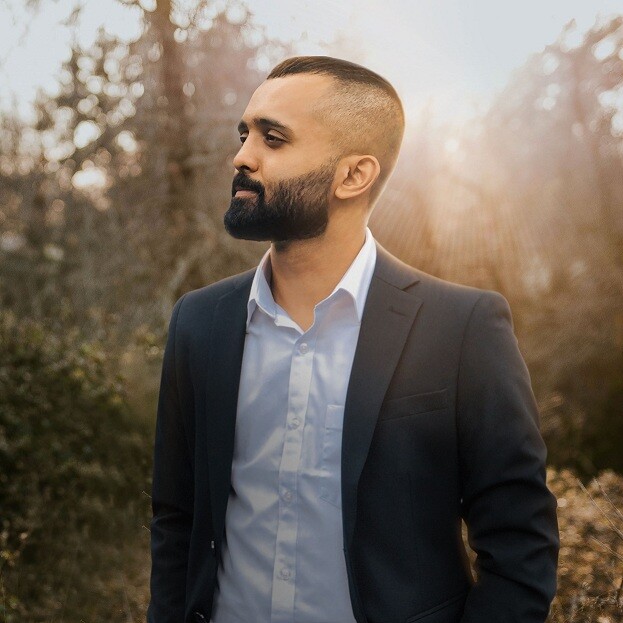 Ravi Rajapaksha is simply a gifted entrepreneur, travel influencer, public relations expert, and businessman who has made significant growth at an early age with a persistent mindset. Marking the starting point of his career journey as a tour guide, he is now the respected founder of his own public relations company called Nextenco and is a highly sought-after music publicist in the corporate world.
One might ask, how did he manage to achieve such a triumph at a very young age? In Ravi's words, "There are no quick cuts to success in life, so if you want to succeed, be prepared to put in a lot of effort. Therefore, when you drag yourself out of bed on Monday, the most hated day of the week, keep in mind that although things may be difficult right now, you will be able to enjoy the rewards in the near future if you stick it out and work extremely hard."
This is the simple strategy that took Ravi a long way, eventually establishing him as a music publicist. Before he started working in public relations, he had already had a solid understanding of how to interact with individuals who came from a variety of walks of life. He kept a tight watch on individuals and was skilled at establishing global networks of professionals. When it came to developing robust connections with customers, he reaped significant benefits from his history as both a travel influncer and the owner of a safari tour company.
Ravi's ability to meet customer demands by gaining an understanding of the client's requirements and then catering to those needs in an appropriate manner is unrivaled. He knew there was more in store for him, so he remained confident in his strengths and his ability to achieve his goals. The young entrepreneur had an insatiable appetite for learning and improvement, and his mind was always racing with fresh ideas. Nextenco  was a result of those ideas. Following the devastating effects of the COVID-19 pandemic, Nextenco was established with the goal of helping to restore and rebrand the many small businesses that had been devastated. Ravi, being the kind of person who can transform failure into triumph with a generous spirit, intended to restore faith in the once-thriving businesses.
Thus was born Nextenco, the ultimate savior of the anguished. For Ravi's public relations firm to live up to its name, he knew its employees would need to be driven by grit, expertise, and passion. He brought these qualities to the company with a vigorous, high-energy, and quick-moving strategy. Furthering his efforts, he has transitioned into the role of music publicist in an attempt to aid emerging artists in breaking through in the cutthroat music industry. As a prominent figure himself, he uses his influence to improve his clients' reputations and, in turn, boost their star power.
Getting the help of a seasoned PR professional and music publicist like Ravi Rajapaksha is crucial for up-and-coming artists in the modern day since it enables them to advertise themselves effectively across a wide variety of online platforms and reach a wider audience. Ravi's connections to major media outlets like Billboard, Lyrical Lemonade, The Source, Rolling Stone, We Rave You, Thisis50, and more make it a breeze for him.
Ravi and his team have done a lot of legwork behind the scenes to help musicians from all over the globe become more well-known, expand their fan bases, and get more publicity. Ravi handles print and web press for artists, including placing lengthier pieces such as interviews and features, obtaining album reviews, pitching journalists on story ideas, and assisting clients in finding their way to inclusion in trending features.
Aside from that, he provides artists with big-picture professional advice, such as developing a captivating story or avoiding image-tarnishing mistakes. In a nutshell, Ravi provides his music clients with an enlightened viewpoint to help them present the best possible version of themselves.
© 2022, StanleyGatero. All rights reserved.