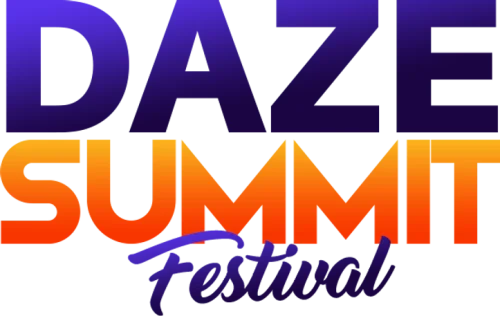 writer credit: Jasmin 'Minnee' Martinez
The hottest festival in the Northeastern region has returned! Day 1 of the Daze Summit Festival, founded by Scott Morris of Mor.bookings Agency set the tone for a slew of sizzling sets and panels for the remainder of the festival. Daze Summit, pioneered by the music mogul, is one of the fastest-growing, self-funded, music festivals to hit NYC creating its own version of SXSW.
Since the inception of the Daze Summit, stages have been provided for performers such as Capella Grey, Coi Leray, Lil Tecca, K Goddess, BBEARDED, Bailey Lawson from A&R MGMT of Atlantic Records, Coey P., Lil Miss Chit Chat, DJ Drewski of The MVMT + Hot 97, DJ Waffles of Dash Radio, Gabe P On The Radar & Power 105.1, Kanai A&R of ATF founded by Capella Grey. In addition to Shani Kulture of Hot 97, Too Official from Quality Control, Theo Brown from Empire and Trophy Life from Interscope just to name a few.
In fact, for 2023, Mor.bookings Agency, Stunna Dior, and Talk of the Town collaborated to construct a spectacular stage that featured Trev Mulah, Stunna Dior, D Chamberz, Deveye, amongst a few other artists. On April 10th, Stunna Dior shut down the first day of the Daze Summit Festival in New York. She shut the stage down, bringing her upbeat and enthusiastic personality to the stage, and her energy was unrivaled. Her enticing performance and authentic interactions captivated the crowd.
Stunna has a reputation for delivering spectacular performances at all of her Daze Summit appearances. Her east coast admirers are always anticipating her arrival and are excited. She not only performs her most popular records, but she also creates authentic experiences. In doing so, she premieres previously unheard songs and solicits organic feedback from the audience. Stunna utilizes it to influence her songs and interact with her fans directly. The self-made multi-talented creative artist and entrepreneur remains on the rise thanks to raved relatable releases and raw skill. Aside from the poppin performances and profound panels, Talk Of The Town was really just that with their educational offerings and musical experiences.
There is also a charitable side to the festival, as Daze Summit contributes a percentage of its revenues to a deserving graduating high school student each year. To champion them for reaching the next level while also assisting them in their future ambitions in college. The festival's charitable component allows artists to play an active role in their community through their participation in the festival, as the festival makes an annual grant to these kids.
Overall, attendees from all over the world can network, display their talent, and educate themselves by attending panels and obtaining first-hand expertise on how to expand their social media presence through networking, attending events, and performing at this Spring festival. Furthermore, the festival provides artists with opportunities to network with executives and industry insiders that they may not have otherwise. Artists attend these events to engage with their fans and followers in real time while also reaching out to new consumers that may enjoy their music.
Scott Morris of Daze Summit felt it was necessary to create a festival that served as a conduit to help artists understand the importance of copyrights, song registration, how to set up shows and book themselves. As well as how to work with promoters, and how to take their careers seriously while creating a way for artists to learn how to properly structure their music career as a business. Don't believe me? Be sure to check out the website to find out how you can attend this week's fun-filled, media move!
Do you want to improve your networking skills? Don't worry, be sure to tap into the biggest festival in the Northeast region! In case you missed it, Daze Summit Festival, organized by Scott Morris of Mor.bookings Agency, made its raved return with more networking opportunities, more panels, more entertainment— MOR EVERYTHING if you get what I'm saying!
This year's summit set the tone for the rest of the future festival's astounding acts and prestigious panels. In fact, guests worldwide come annually to the Daze Summit Festival to further their career in music, media, and entertainment alike through networking. In addition to demonstrating their skills, and educating themselves on the industry through gems dropped by Music moguls.
Attending panels is one method in obtaining a successful career. All guests have the incredible opportunity to learn how to improve their social media presence firsthand amongst other marketing and promotional tools. Through networking, event attendance, and performances.
Furthermore, the event allows artists to network with executives and industry insiders that they may not have had otherwise. Artists also attend these events to interact with their fans and followers in real time. In addition to attracting new listeners and growing their fan base through individuals who may love your music. After meeting promoters or reps at the Daze Summit Festival, artists have been able to expand into new markets such as Paris, Los Angeles, Miami, Detroit, and other musical hubs.
Overall, the immediate goal of Daze Summit is to impact the community by raising awareness for more emerging talent, creating opportunities for business growth, assisting high school students in achieving better opportunities and education. As well as, creating opportunities for jobs, and assisting as many people as possible interested in the entertainment industry while gaining insight, and learning how to structure their business, landing internships, and hone in on their career.
This year's ten-day event was brought to you by leading entertainment entities Mor.bookings Agency, The Artistry, Underground Advocatz, and Moss Entertainment. In 2023, the festival was flooded with music moguls, trendy tastemakers, curators, celebrities, and more! Music execs like Scott Morris, Roc Nation's BigDTheWeatherman, EPIC Records' Steve Cam showed up to support and seek the trendy talent. Some of music's fan favorites popped out as well. Including Stunna Dior, Trev Mulah, Dread Woo, Mo Dubb, D Chamberz, Jay Griffy, and Kertasy. Media movers and shakers like Hip Hop Streets, Hip Hop Junkie, Who's Outside, The Chat Room's Lil Miss Chit Chat, Coey P of Talk of the Town and Power 105.1 and On Tha Radar's Gabe P. When it came to the labels, their teams, and industry influencers – they showed up and showed out! The following were shutting down the festival from start to finish.
Daze Summit Special Guests and Appearances
Scott Morris
BigDTheWeatherman from Roc Nation
Steve Cam from Epic records
Stunna Dior
Trev Mulah
Dread Woo
Mo Dubb
D Chamberz
Jay Griffy
Kertasy
Hip Hop Streets
Lil Reeka
Cryssybandz
Lazaristhetopdon
GKE
Young Baca Productions
Zay the Profit
DJ Self from Power 105.1 and Gwinnin Ent
Queens Rap Radar
Derrick Mckinney from L.O.U.D. Muzik
Mr.Chicken
Quany Gz
Frank Knight
B moss
Chris Robinson from Hype magazine
New Jersey #1 Hiphop
Kanai Puhleaseee from Deadinthemiddle
It's Gorgeous Musique
DJ Lil Mark from quality control djs
Too Official from quality control
Shampoo from Def Jam
Ashley Tiffaney from Def Jam
Carla M from Soundcloud
Hip Hop Junkie
Who's Outside
Dren Star from D'usse
Andre Howard from United Masters
Andre Mullen from We Are Paradigm
DJ Chase
Matej Harangozo
Tuesday Thomas
Deveye
Jasmyn Buckingham from Supreme Talent
Kay Nate from Soaring High Entertainment
DJ Pest
Mark Elibert from Billboard
Gabe P from On the Radar and Power 105.1
Nathaniel The Great
Mr Harlem Zone from Black Soprano family
H dot from rolling loud and InTheKitchen
Krista B from Hot 97 and WBLS
The OG from Hot 97 and WBLS
Prince Dollars
Drewski from Hot 97 and The MVMT
Jionne "JiJi" Michael from BET
Vee Henny from The Artistry
Nolan Baynes from 300 ENT
Kevin Liles Jr from 300 ENT
Shauna James from Atlantic Records and 1017 Records
Jason Reddick from ASCAP
Jeff the Don from Shake the Block
Lastly, Daze Summit, pioneered by the music mogul, is one of the fastest-growing, self-funded, music festivals to hit NYC. Creating its own version of SXSW. Don't believe me? Be sure to check out the website to find out how you can attend next year's fun-filled, media move! For now, stay tuned here at The Source for more updates.
© 2023, Seth "Digital Crates" Barmash. All rights reserved.