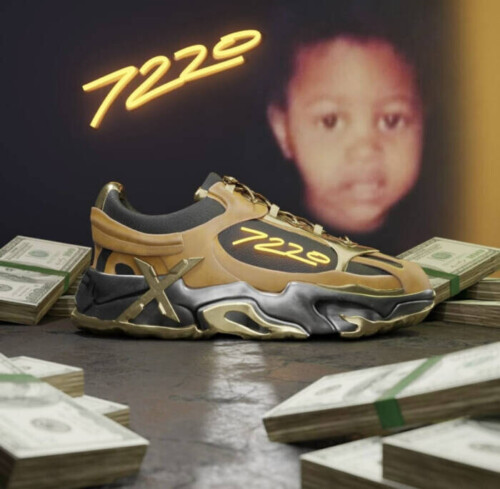 Lil Durk, the Platinum recording artist, has recently made a major move into the tech space through the world of fashion with his co-founded phygital sneaker collection, NXTG3NZ. The collection, which stands for Next Generation Z with the 3 representing Web3, is a unique project bringing together the worlds of physical and digital experiences.
With a passion for fashion and sneakers, Lil Durk has been seen with Amiri on the runway and has now taken his love for fashion to a new level with NXTG3NZ. The team behind the collection consists of elite creatives and music and sports executives. They are working hard to ensure that the sneakers are not only fashionable but of the highest quality.
The only way to receive the physical sneaker is to purchase the NFT, making it an exclusive experience for sneaker collectors and fans alike, as well as a leading project in the Phygital space.
Lil Durk's move into the tech space through NXTG3NZ shows that he is stepping into his entrepreneurial self and has major interests from venture funds and major brands already.
The project is gaining momentum and attention globally from sneaker enthusiasts.
NXTG3NZ is a unique and exciting project that combines the worlds of fashion, technology, and entrepreneurship. With the support of the Algorand blockchain and its elite team of executives, the future of NXTG3NZ looks bright.
To learn more, visit NXTG3NZ's website at www.NXTG3NZ.com
© 2023, Seth "Digital Crates" Barmash. All rights reserved.