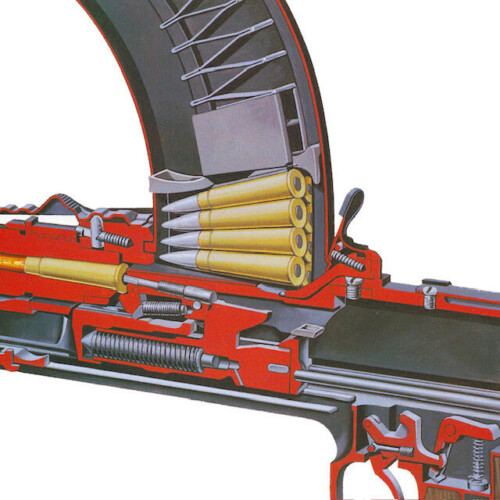 Aligned with a similar set of core values, T.C.F. and Griselda have long maintained a mutual respect and prosperous working relationship with one another.
38 Spesh is coming off perhaps his biggest year ever in 2022, as he released fan favorites 7 Shots (which was highlighted by Kevin Durant as one of his top 5 albums of 2022 and even named Spesh his favorite rapper) and Beyond Belief with Harry Fraud.
Conway The Machine followed up his Shady Records major label debut, God Don't Make Mistakes, with his recently released solo album, Won't He Do It, and Drumwork's first official label compilation Conway The Machine Presents: Drumwork The Album; on which Spesh & Conway provided a foreshadowing of things to come with "Lalo."
Musically adjacent for nearly a decade now, after releasing the album's two focus tracks, "Latex Gloves" featuring Lloyd Banks, and "Goodfellas" featuring Benny The Butcher, Spesh & Conway's Speshal Machinery is now available.  Spesh & Conway also released a new video for the album's title track as well, which can be viewed below.
"While a lot of fans associate me and Benny, Con and I have been doing songs together for over a decade too" 38 Spesh clarifies.  "Speshal Machinery was a long time coming, and I think people are going to be astounded by our chemistry."
Speshal Machinery features appearances from Benny The Butcher, Lloyd Banks, Pharoahe Monch, Che Noir, Elcamino & Emanny and is produced in its entirety by 38 Spesh and Jimmy Dukes.
38 Spesh & Conway The Machine's Speshal Machinery is now available via T.C.F. Music Group.
© 2023, Seth "Digital Crates" Barmash. All rights reserved.