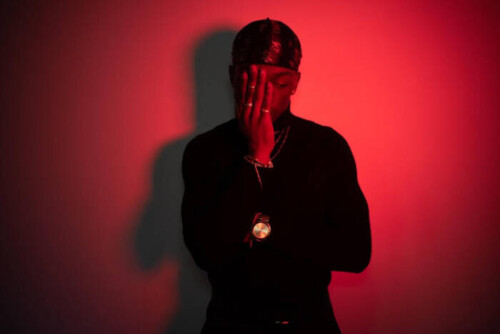 BAKARI is an emerging R&B artist born in Detroit, MI, and raised in Grand Rapids, MI. His love for music began at an early age, listening to legendary artists like Sam Cooke with his grandparents. The stories told through music sparked his interest in writing, and he began to pen his own experiences into lyrics.
BAKARI's music is influenced by a range of artists, from Miguel and Chris Brown to The Weeknd and Brent Faiyaz. He aims to create his unique sound and learn from the talents that came before him. With his music, he hopes to bring talent back to the forefront of the industry and move away from gimmicks and temporary TikTok sounds.
During the pandemic, BAKARI took a break from boxing to focus on his music career, and he released his first EP, 'INTOXICATED,' in 2021. The project features a blend of smooth R&B and emotional storytelling that showcases BAKARI's unique style. In 2022, he released his second EP, 'MANIFEST,' which further solidified his place as an artist to watch.
BAKARI's most recent singles, 'Y.A.M.S' and 'AMWAY' featuring Jhouls, have been well-received by fans and critics alike. The tracks showcase his ability to tap into the original R&B sound while still incorporating the new wave of this generation.
As an artist, BAKARI is determined to create his sonic lane in the industry and use his gift in music to inspire others. His love for music is evident in his storytelling and dedication to his craft. With each project, he continues to grow and evolve, leaving fans eagerly awaiting what he has in store next.
© 2023, Seth "Digital Crates" Barmash. All rights reserved.