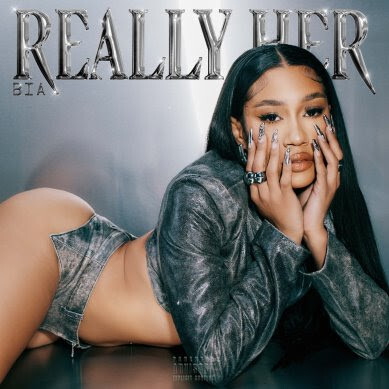 Primed for her biggest and boldest season yet, multiplatinum Boston-born and Los Angeles-based global artist BIA unleashes her anxiously awaited new REALLY HER EP, executively produced by Lil Rich, AzizTheShake and BIA, out today via Epic Records.
She celebrates the arrival of the EP with the release of the music video for the new single "Millions" produced by AzizTheShake and Tim Nihan.
Flaunting an elevated high fashion aesthetic, BIA commands attention as she confidently and charismatically raps to the camera against a clean white backdrop in the visual. Given the song's sample originated from Bravo's Real Housewives of Atlanta and has lit up the internet, one of the show's most iconic stars NeNe Leakes makes a cameo in the video.
Elsewhere, the seven-track project opens boldly with "BIG BUSINESS." She joins forces with Academy® Award winner and hip-hop icon Juicy J on "Don't TellThen, there's the closer "FALL BACK." The EP also boasts the fan favorite "LONDON" [feat. J. Cole]. The latter has already generated north of 48 million Spotify streams and 24 million YouTube views on the music video.
The summer of BIA continues. Recently, she joined forces with Tones And I and Diarra Sylla for "BRING IT ON," which serves as the official walkout anthem for FIFA Women's World Cup 2023 and plays before all 64 games.
At the same time, she teamed up with Busta Rhymes on the banger "BEACH BALL," popped up on a Remix of DDG's "I'm Geekin" with NLE Choppa, and collaborated on "Geekaleek" with OHGEESY, speaking to her dynamic ability to shine in any arena.
BIA has always commanded respect with her effortless flow and ear for hooks. Summer after summer she has delivered one addictive track after another, including her double platinum single "Whole Lotta Money," which got a remix featuring Nicki Minaj. Now, BIA levels up yet again, taking her spot at the forefront of modern hip-hop.
Follow BIA:
Twitter | Instagram | TikTok | YouTube
© 2023, Seth "Digital Crates" Barmash. All rights reserved.