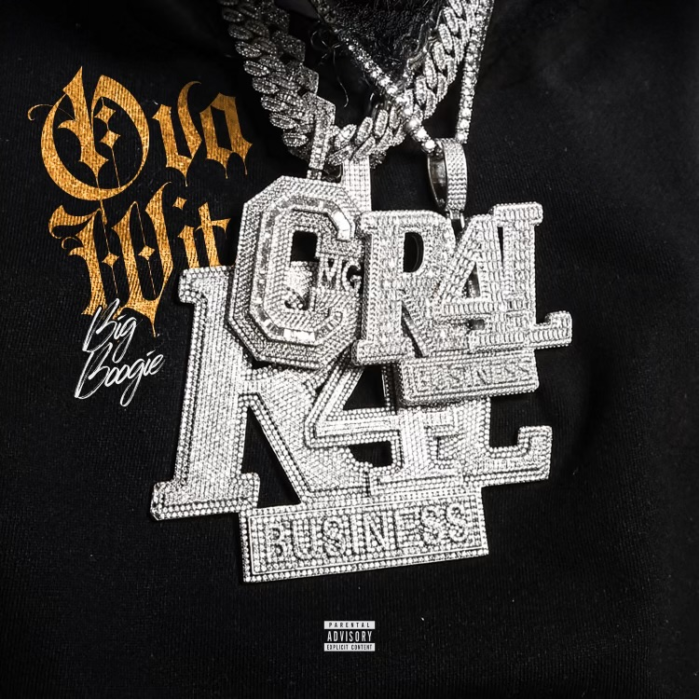 CMG hip-hop artist Big Boogie recently released his new single, "Ova Wit," which is currently available to stream HERE via Yo Gotti's CMG Records.
"Ova Wit" showcases the Memphis native rapping over an explosive trap beat, where he talks about overcoming life in the trenches and growing into his luxury lifestyle. With his distinct voice, Boogie proudly reps CMG with lyrics like "CMG ni**a nothin' else, Big B in it, that's how I'm coming."
As part of the announcement, Boogie will be dropping a corresponding music video for "Ova Wit" later in the day.
The CMG signee continues showcasing his artistic versatility, especially after dropping his melodic single "Mine" earlier this summer. With "Mine," Boogie displayed his romantic side, showering his significant other with praise and adoration for holding him down.
Earlier this year, Boogie delivered his highly-anticipated project "Definition of Big Dude" that included an appearance from Fat Trel. On the heels of the release in February 2023, Boogie was profiled on XXL's The Break and featured in Complex, HotNewHipHop and The Source, among others
Aside from his solo projects, Boogie also held his own alongside his labelmates on the CMG compilation album, "Gangsta Art," with standout songs like "KeKe" and "Buss Down." Boogie originally signed to CMG in November 2020, when Gotti gifted him with an iced-out CMG chain during a star-studded dinner ceremony to welcome him to the acclaimed label.
© 2023, alanna. All rights reserved.