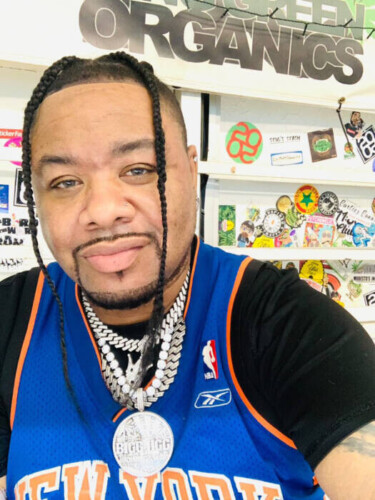 Chicago Native Bigg Jigg a.k.a "Talk of the MID-West" became sovereign of his newly found career and continuously carries vigorous ambition which led him to B.E.T's 106 & Park's Freestyle Friday where he earned the right to be champion for 4 consecutive weeks. Since his appearance on B.E.T's 106 & Park Freestyle Friday, Bigg Jigg toured over 40 cities, appeared on numerous radio station shows globally, and multiple television shows such as the former show B.E.T's Rapcity in the Basement, Video City, MTV Jams, where his exposure became even more amplified.
While gracing numerous magazine covers like the Ozone Magazine, Rap Pages Magazine, Urban Grind Magazine, XXL THE HYPE MAGAZINE, YO RAPS MAGAZINE, Grynd Report Magazine, etc. Bigg Jigg's prominence led him to collaborate with T-Pain, Gucci Mane, Tyrese, Akon, Nelly Furtado, Young Joc, DJ Drama and DJ Smallz. August Alsina, Baby Bash, Mike Jones Etc. With Bigg Jigg's inevitable compassion, he released his smash single "Gucci Girl" followed by his nationwide Freshman album entitled "I Am the Go 2 Man" in 2010. Bigg Jigg established his own publishing company called "Go 2 Man Publishing" which he has adhered to bring to the forefront.
He carries aspirations of mentoring other up-and-coming artists, as well as creating a legacy. He now has the streets on fire again in 2023 with his 2 new amazing hits called "see aboutcha" & his newest release that dropped Aug18th called "Pictures remix" FT Baby Bash which is out on all platforms now.​
Instagram @Bigg_Jigg, TheRealbiggJigg.com website, Spotify, Bigg Jigg, [email protected]  
Contacts: 347-690-5202
© 2023, Tedfuel. All rights reserved.