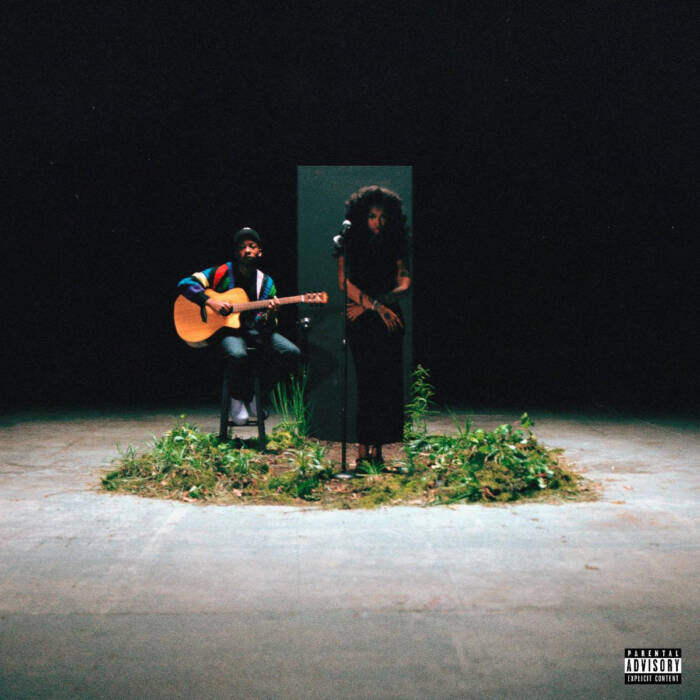 Atlanta hip-hop rager Bktherula returns with some fresh takes on beloved tracks with her Love Nirvana (Acoustic) EP. Listen HERE via Warner Records. Rife with glorious reinvention, the release lends a new, laidback tenor to "UH HUH" and "Tweakin' Together," both taken from her Love Santana project, as well as "Summer" — a highlight from her 2020 Nirvana tape. The release also includes the original records, which sound as enticing and adventurous as ever.
Kicking off with a new acoustic version of "UH HUH," Bk exchanges the moodiness of the original for gentle guitar and ethereal atmospherics. On the new version of "Summer," the genre-blurring artist shrugs off the original's driving percussion and woozy production in favor of deeply cathartic chords, which she pairs with soaring harmonies. Next is her new take on "Tweakin' Together," which trades warm tones and simplistic beats for gentle strumming, recasting the track with some loving nostalgia and beachy vibes. The atmosphere of the acoustic videos compliments the energy of each song as BK performs to the camera immersed by a biophilic design where she brings nature indoors. Watch videos for "UH HUH,"  "Tweakin' Together," and "Summer" now.
The acoustic EP is her first new release since dropping LVL5 P1 earlier this year. The audacious release included "PSSYONFT,""TAN" and 2022's "FOREVER PT. 2 (JEZEBEL)" featuring Destroy Lonely. The release followed the velvety two-pack "Coupe/Keep da K" — a gift to fans eagerly awaiting the followup to 2021's psychedelic Love Black.
Recently, Bk became one of the new faces for Marc Jacobs' PF23 campaign which was featured in Dazed Digital with an exclusive playlist. She's also featured in the new V Magazine Rap Portfolio. With a string of festival tour dates and her Love Nirvana (Acoustic) EP, Bk maps her growth as an artist and expands her vision for what comes next.
TRACKLISTING:
1. Summer (Acoustic)
2. Tweakin' Together (Acoustic)
3. UH HUH (Acoustic)
4. Summer
5. Tweakin' Together
6. UH HUH
TOUR DATES:
Fri – 6/23/2023 – Lyrical Lemonade Summer Smash – Chicago, IL
Fri – 6/30/2023 – splash! – Ferropolis, Germany
Sat – 7/1/2023 – Woo Hah x Rolling Loud – Rotterdam, NL
Weds – 7/5/2023 – Rolling Loud Portugal 2023 – Portimao, Portugal
Thurs – 7/6/2023 – Openair Fraunfeld – Fraunfeld, Switzerland
Sat – 7/8/2023 – Rolling Loud Germany 2023 – Munchen, Germany
Sun – 7/23/2023 – Rolling Loud Miami – Miami, FL
© 2023, alanna. All rights reserved.