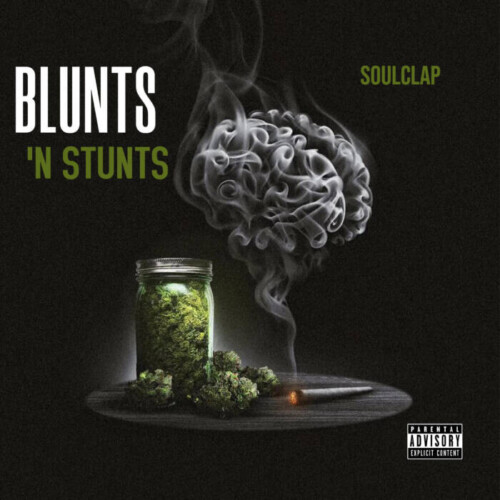 Embrace the infectious charm of "Blunts 'n Stunts," a hip-hop masterpiece that melds the lyrical brilliance of icons like Philly Freeway, Kuniva from D-12, and the dynamic Verb Turner from Epsilon Project with the captivating, soulful beats produced by the visionary SoulClap. Prepare to be swept away on a musical journey that's not only catchy but also deeply uplifting.
From the very first track, "Blunts 'n Stunts" reveals its magnetic allure. The title track sets the stage with its irresistible rhythm, drawing you into a world where every beat is a hook and every lyric is a story waiting to be heard. With SoulClap's expert production, every track becomes an anthem of its own, inviting you to bob your head and tap your feet in sync with the positive energy.
Philly Freeway's impeccable flow takes center stage on "Rise Up," a track that's not just about music, but about rising above challenges and embracing your true potential. Kuniva's verses on "City Lights" effortlessly transport you to urban landscapes, creating a sonic tapestry that's both nostalgic and modern.
Then comes "Soulful Strides" with Verb Turner, where lyrical finesse meets groovy beats. This collaboration is the perfect embodiment of what "Blunts 'n Stunts" represents – a fusion of talents and a celebration of the joy that music can bring.
So, let the catchy rhythms of "Blunts 'n Stunts" be the soundtrack to your days. Whether you're cruising with friends, vibing in your room, or simply seeking a dose of musical inspiration, this album promises to deliver soulful grooves and lyrical moves that will leave you with a smile on your face and a beat in your heart.
© 2023, Logan. All rights reserved.