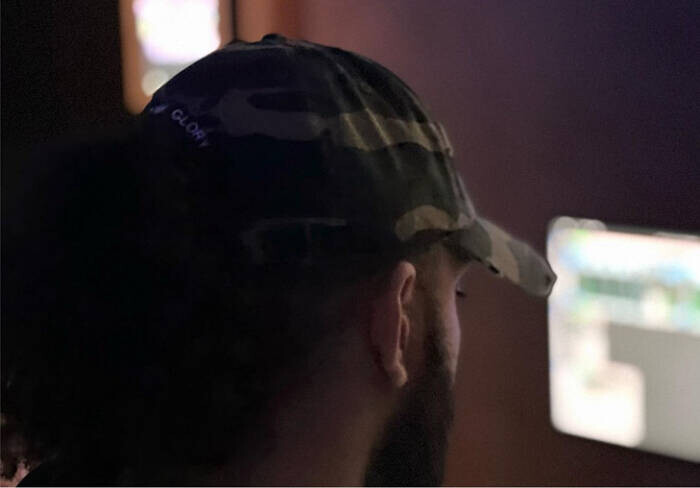 Brandon Roscoe is a rising star in the music industry with a unique sound that has captivated listeners across the country. With his latest release, "Forever," he proves that his music is both timeless and innovative. The song shows how versatile Roscoe is as an artist by combining rap and alternative sounds to make a sound that is all his own.
Roscoe's journey to becoming a music artist has not been an easy one. Born addicted to methadone and heroin and weighing only 1lb 9oz, doctors believed he wouldn't survive. However, he defied the odds and overcame numerous struggles to pursue his passion for music. He has been doing music for 10 years and has developed a distinct style that separates him from the ordinary artist.
In "Forever," Roscoe explores the theme of love and the challenges that come with it. The lyrics are honest and vulnerable, reflecting his own experiences with relationships. He sings, "I hope you know I tried, but love is hard to find," conveying a sense of longing and regret that many can relate to. Roscoe's writing process is unique, as he does not write his lyrics down. Instead, he puts a beat on, catches a vibe, and lets the song take on a mind of its own. His studio experience is full of energy, with every session taking him on a different journey.
"Forever" is a testament to Roscoe's talent as an artist. It showcases his ability to blend different genres seamlessly, creating a sound that is entirely his own. His music is therapeutic and expresses what he went through in his life. He uses his gift to make people feel better about themselves and the situations they may be dealing with through his music.
In a recent interview, Roscoe spoke about the inspiration behind "Forever." He said, "I wanted to create a song that would make people feel something. Love is a universal theme, and I wanted to explore it in a way that was both honest and relatable."
The music industry is becoming increasingly competitive, with new artists emerging every day. However, Roscoe is confident in his music and believes that his style sets him apart from the rest. He said, "Competition is a great thing, but I feel like my style of music separates me from the ordinary artist. Sometimes I feel genreless, like I'm playing in my own lane."
Roscoe's music has resonated with listeners across different age groups and backgrounds. He thinks that anyone who has gone through something can enjoy his music because it is timeless. "If you ever went through a heartbreak, were searching for love, or felt like your back was against the wall, then my music can be your escape," he said.
"Forever" is just a taste of what's to come from Brandon Roscoe. With his first release, Ticking TimeBomb , set to drop soon, fans can expect more of his unique sound and honest lyrics. Roscoe's music is a testament to the power of perseverance and self-belief. As he continues to create, his music will undoubtedly become a staple in the industry.
© 2023, StanleyGatero. All rights reserved.