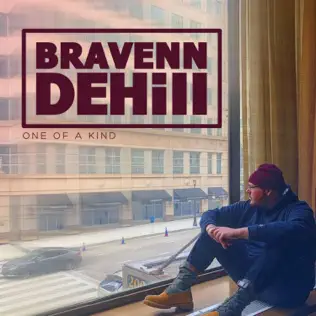 Lorain, OH is home to a rising star in the music industry – Bravenn DeHill. Born Brandon Rivera in February 19, 1999, DeHill is an American musician, singer, and songwriter known for his introspective lyrics and unique blend of genres such as hip hop, pop, dance, R&B, reggaeton, and country. With a natural talent for music, he's recently released his debut single 'One of a Kind' which instantly grabbed the attention of music enthusiasts.
Music runs deep in Bravenn DeHill's veins, as he comes from a family of musicians. His mother, grandmother, and uncle all played a part in nurturing his love for music. DeHill's passion is undying, as he conquered his anxiety and personal challenges to grow and evolve as a musician. His dedication to music is evident in his first-ever performance at FireFish festival in 2023, despite it not being his best showcase.
DeHill's debut single, 'One of a Kind,' is about overcoming personal struggles and embracing one's purpose in life. The song is making quite a buzz in the industry, as it's being played on popular TV shows like Love & Hip Hop. Even more impressive, this first release is produced by none other than multi-platinum record producer Tito Tahan, who DeHill signed on with ProducerLife Records in February of 2021.
Success has not come without its challenges for DeHill. It took him two years to release his first single due to his battles with anxiety. However, he used this time wisely to reflect on his journey towards adulthood, learning healthy practices about dealing with anxiety while finding musical success.For DeHill, it was essential for him to support his single mother financially through his accomplishments in the music business.
Currently, DeHill sees himself perfecting his own sound, engaging more with his community and taking his music on tour in the next few years. As a testament to his determination and significance in the music industry, several news outlets have picked up his story, including The Morning Journal and WICZ.
'One of a Kind' is more than just a single; it's an anthem that brings together themes of inspiration, overcoming fears, and anxiety. DeHill showcases his transformation from an unknown musician to a force to be reckoned with in the industry. As fans eagerly await more from DeHill, they can follow his journey on Spotify, Apple Music, Bravenn DeHill's website, and Instagram.
Bravenn DeHill's journey so far is a testament to the power of perseverance and genuine talent. As he continues to embrace his purpose and make strides in the music world, there's no doubt that his future is bright and full of promise.
© 2023, Seth "Digital Crates" Barmash. All rights reserved.