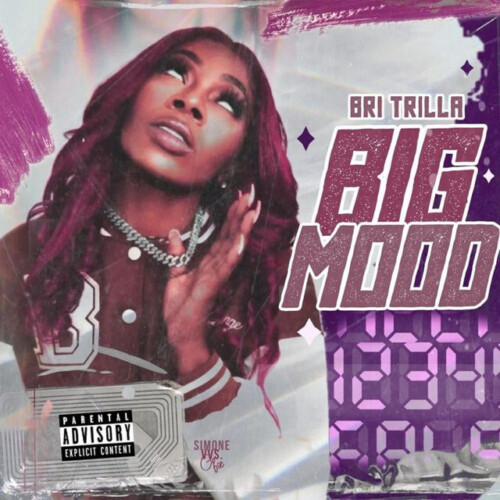 Georgia-based recording artist Bri Trilla's Major Payne-inspired "Big Mood" visual is an homage to her hard work and dedication to her craft. Influenced by Jay-Z, Future, Drake, Dreezy, and other lyrical rappers, Bri Trilla uses wordplay to connect her fanbase to her story. Her upbeat, encouraging sound will resonate with anyone dealing with the trials of life.
A number of influencers and celebrities have supported and become fans of Bri Trilla's music. She has received support from Ari Fletcher, Glo Rilla, Lakeyah, Jayda Cheaves and JT of City Girls on Instagram and Tik Tok. Bri Trilla strategically markets her music on social media. As soon as notable music executives inquired about the song, Bri Trilla knew her music would carry weight. Bri's performances and tour bookings began to pick up after the single.
"Social media reaches fans fast," Bri Trilla explained. "People are looking for things that make a great caption. This surely allows me to market my music much easier." 
The brand of Bri Trilla is organic since she has been creating since childhood. She shares the message that, "If you put your mind to it, you can beat the obstacles and the odds." "Always do it your way and stay true to yourself." she added. 
As she continues to build off of the success of "Big Mood", Bri Trilla plans to drop an EP soon and is currently on the Big Mood Tour.
© 2023, Seth "Digital Crates" Barmash. All rights reserved.