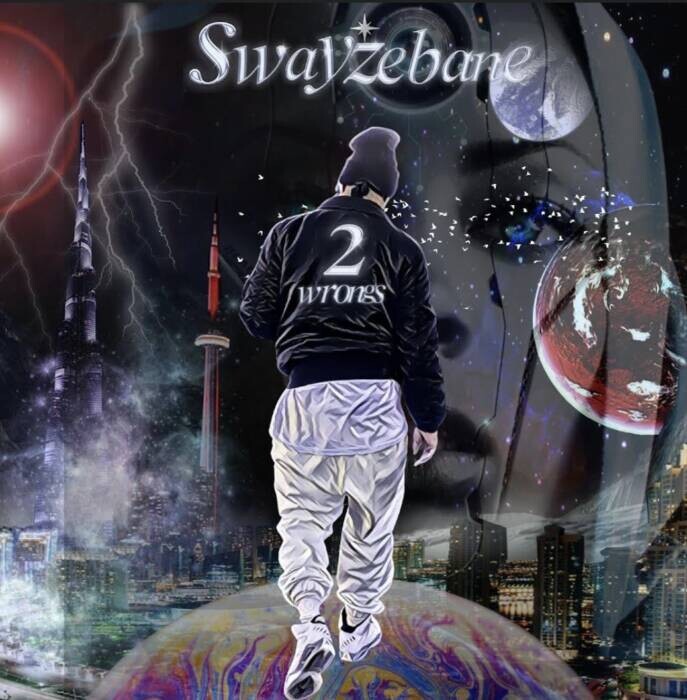 Swayzebane is an independent Canadian R&B singer-songwriter who has genre fluidity while bringing back 90s RnB in a fashionable way, his lyrics are that of love stories, heartbreak and the journey back from love lost. He is the "ghost of all styles, a style that can't be implicated or duplicated, bringing the 90s back in a modern world".  Swayzebane's new single "2 Wrongs" recorded and mixed by Ante O'Connor at Abstract Studios in Woodbridge, does just that. It is nostalgic and emotionally explicit, giving his audience a yearning to listen to the song over and over.
When we asked Swayzebane about his musical journey, he explained that it's been a long journey and that it has been  long and difficult. Ante has been a god send in the studio "he gets it, gets me and gets it dead on each time". "2 Wrongs"is the first single off his upcoming EP which will be paired with a visual set to release later this spring. For now, get familiar with Swayzebane by streaming more of his music on your preferred DSP. Lastly, let us know what you think!
CONNECT WITH SWAYZEBANE ON SOCIAL MEDIA:
© 2023, alanna. All rights reserved.