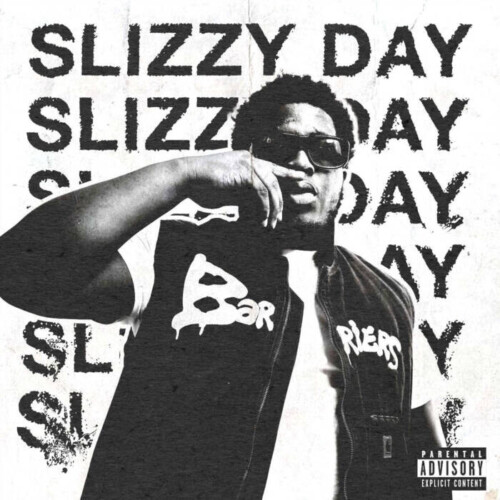 Cash Cobain, the multi-hyphenate NYC rapper & producer extraordinaire known for originating "sample drill" has just released his new EP, Slizzy Day including features from Lil Yachty, TaTa, & Vonte*. Cash is fresh off of a monumental year in 2022, having released his critically acclaimed mixtape 2 SLIZZY 2 SEXY which received 'Best of the Year' nods from The New York Times, Pitchfork, The FADER, and UPROXX as well as co-signs from Frank Ocean who used his song "JHOLIDAY" in a Homer Ad and Drake who featured his music on OVO Sound Radio. Cash Cobain was also the subject of a high-profile feature in New York Magazine following the explosion in popularity of Drill music in NYC, and more specifically "Sample Drill"—a subgenre which Cash pioneered in the summer of 2021 by producing hit songs like "My Everything" by B-Lovee, a flip of the classic Mary J. Blidge record. The success of the song burst open the doors for Bronx drill to flourish––even inspiring Cardi B to revisit her Bronx roots and participate in the trend on Kay Flock's "Shake It". Out now, Slizzy Day expands on Cash's signature style across six new tracks complete with R-rated flirtations, breezy charisma and ethereal, sample-heavy production.
On the Slizzy Day EP, Cash is effectively expanding on his artistry by stretching the boundaries and blending a curated array of genres and sounds into one that is uniquely his own. The celebratory release coincides with Cash's birthday and serves as a gift for his fans. As he raps over a range of beats with masterful samples ranging from Aaliyah to Miguel, the new EP is a charming listen through the lively mind of Cash Cobain. On "No More Bodies", Cash is joined by Lil Yachty as the duo executes a slow-rolling track full of lively charisma over a sample of a recent Afropop smash hit. By sampling SWV's classic song "Weak" on his new track of the same name, Cash blends his old school R&B influences with his interest in modern-day drill music by pitching up the vocals and placing them over top of a stuttering drum pattern and snaps. Although the production across Slizzy Day often features recognizable samples and heavy bass, Cash always showcases his finesse as an emcee by carving out his own pockets to flex his charm and enthralling flows. Serving as a testament to how far Cash has carried his sound in the Hip-Hop world, Slizzy Day boasts features from the likes of Lil Yachty, TaTa and Vonte*. After curating the sounds of NYC with his iconic production techniques and breaking out as an exemplary rapper in his own right, Cash Cobain is adding to his uncompromising momentum with the release of Slizzy Day out now.
© 2023, Seth "Digital Crates" Barmash. All rights reserved.