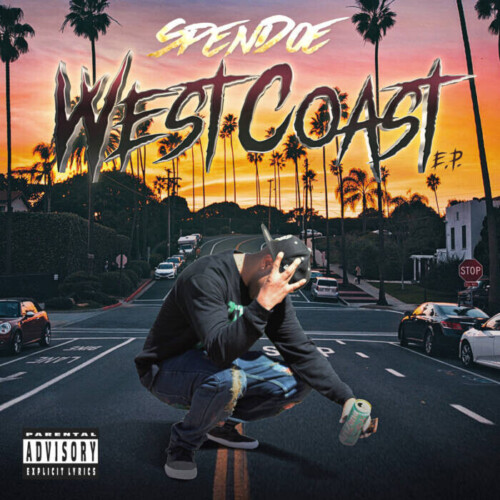 Around the clock, and forever on the grind… That is one way you could describe Central Coast hip hop artist SpenDoe. The Santa Cruz native continues to remain consistent as an artist, and he is always building.
As an independent artist, SpenDoe takes on many roles when it comes to creating and releasing music. Aside from being the artist, SpenDoe must carry the responsibilities that diferent departments at major labels would take care of, for their artists.
On 10/31, SpenDoe released "WEST COAST" EP, containing fve tracks, and produced by two of Northern California's well established music producers known for their "mob slaps." Sacramento CA's C-DUBB produced four of the fve tracks on SpenDoe's new release.
Vallejo, CA's The Slapmaster produced one track, which is the hard-hitting "Stay Focused." This track is defnitely a favorite, with SpenDoe riding the beat perfectly.
"Rollin Up" is another good one, to check out. Listeners will get to hear the versatile artist slow things down, and foat over some eccentric, yet chill Mobbmuzik production.
One thing about SpenDoe, is he has the ability to create diferent types songs, with various fow patterns, but still maintain his own sound. Listen to SpenDoe on all music platforms.
Highlight tracks are: The Life We Live, Stay Focused, and Rollin Up.
SpenDoe – WEST COAST [EP] Link to all platforms:
https://songwhip.com/spendoe/west-coast
Find out more: https://linktr.ee/spendoe
© 2023, Logan. All rights reserved.