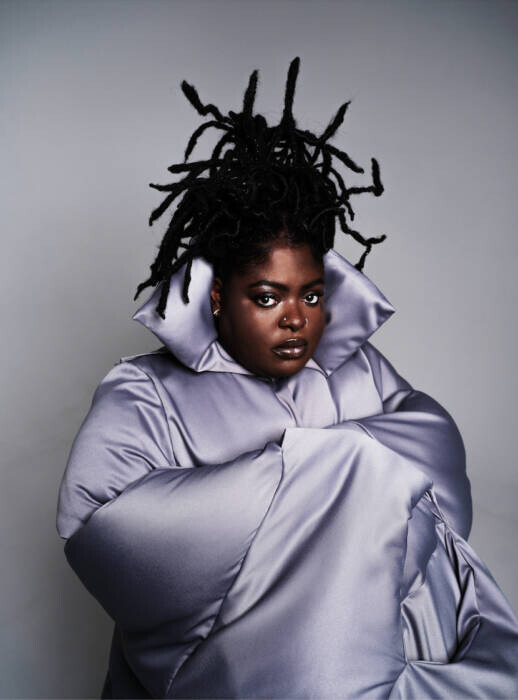 Grammy-nominated artist CHIKA returns with the audacious new single "TRUTH OR DARE" featuring Grammy-nominated rap luminary Freddie Gibbs. Listen HERE via Warner Records. Bold and honest yet lyrical and resonant, the track showcases the 26-year-old's rapid-fire flow and unique perspective. The music video captures the emotions felt from the music. Watch the lyric video HERE.
"TRUTH OR DARE" finds CHIKA exposing fakes, flakes, and hangers-on as well as taking aim at the music industry. "You know the industry cold and so you gonna do what it takes to survive," she spits, before mocking misplaced priorities on the chorus: "New house, new whip, new clothes, new drip." Although each lyric arrives as a declarative statement, within the bars are victories and vulnerabilities alike.
The unfiltered track is only CHIKA's second new single since 2021, following the recent arrival of "Requiem for a Dream," which explored trauma, anxiety, and the weight of expectations in a quasi rap-lullaby. That gem, along with "TRUTH OR DARE," serves as the perfect reintroduction of the up-and-coming artist to listeners everywhere.
Though CHIKA hasn't released a project since 2021, the impact of her previous work still ripples through the music world. Her 2020 debut EP Industry Games not only landed her on XXL's coveted Freshman cover but earned her a Grammy nomination for Best New Artist. In 2021, she followed that record with Once Upon a Time, another EP that showcased her effortless storytelling and dazzling ability.
Now with "TRUTH OR DARE," CHIKA delivers a single that demands to be turned up, showcasing the lyrical prowess of an artist that isn't afraid to speak her truth.
© 2023, alanna. All rights reserved.