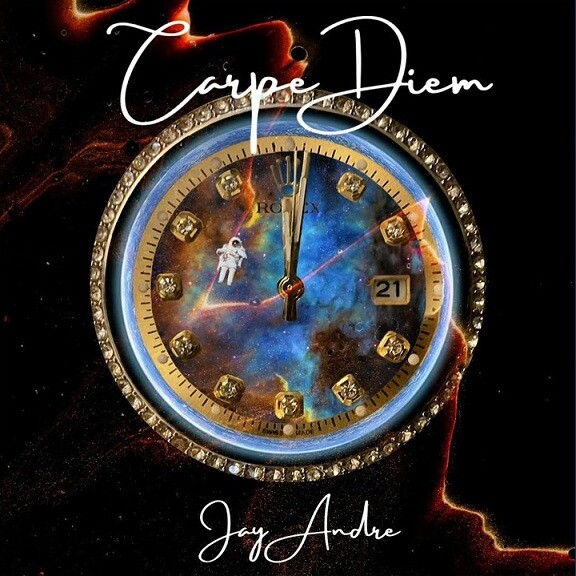 If you're looking for a new, unique sound in hip hop, look no further than Jay Andre's new single, Carpe Diem. This one speaks to the hard-working spirit of the hip hop culture, with every ingredient in the mix being served up by Jay himself.

Jay Andre is a multi-talented artist, writer, DJ, music producer,  mixer & master engineer who has been active in the entertainment industry for over a decade. His sound has been crafted through years of hard work, live performances, experimenting with new sounds and traveling around the world. Through each new experience, Jay found more influence to mine and develop his own unique sound.

That sound is cleverly showcased in the form of Carpe Diem. From the start of the track, you'll recognize this is a unique kind of sonic experience. This is a song that invites you to pay attention to the details, learn it's storytelling, and provides the listener with an awe-inspiring concoction of vibes and feelings. Jay Andre layered and created drum sounds, synths and vocal elements to create a whole new way of listening to hip hop music.

But it's not just Carpe Diem that speaks to his hard work and dedication as an artist. Jay has taken stages in countless cities around the world, he even opened up his own club / performance venue (The Temple, Antigua Guatemala) and has now unapologetically cemented his name as a Hip-Hop staple. His efforts are paying off, and he invites you to join his movement and follow his journey through all the major streaming and social media platforms.
Back in March of this year, Jay released his single '16 with a Dream'  and to much critical acclaim, he shared openly about his earlier days in the entertainment industry. Now, as a follow up to that, Carpe Diem is something that takes it a step further by delivering a true reflection of the artist's work and life path.

The message behind this release also speaks to Jay's life and the influences that he has had. With his inclusive and inviting sensibility, Jay puts out the reminder that life is too short and you must embrace the moment in order to make it last. It is a message that's expressed in every note, lyric and beat, encouraging people to live out their dreams.

If you're looking for an artist who is progressive, thoughtful and inspiring with their music, then you owe it to yourself to check out Jay Andre's new single, Carpe Diem. It's a mesmerizing, dynamic and honest song, and one which encapsulates Jay's journey as an artist – and the hip-hop culture as a whole.
'Carpe Diem' Official Music Video
Follow Jay Andre on Instagram:
https://www.instagram.com/itsjayandre
Listen to Jay Andre on Spotify:
© 2023, StanleyGatero. All rights reserved.