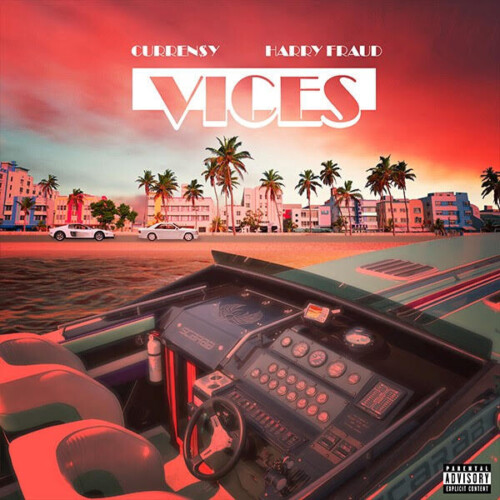 Continuing the theme of their past fan favorites Cigarette Boats, The Stage, The Marina & The OutRunners (and its companion piece The Directors Cut) and most recently Regatta, Curren$y, and Harry Fraud have reunited once again for their new collaborative album VICES.
Curren$y & Harry Fraud's VICES is produced in its entirety by Harry Fraud and includes collaborations with Benny The Butcher, Larry June, Jim Jones, Rome Streetz, & G.T.
"VICES is a musical 'tip of the hat' to all of the coolest bad guys from one of the best examples of 80's television" Spitta remarks.  "Let this serve as a time capsule from the times that shaped the Miami skyline and sparked an entire sub-culture that revolves around automobiles and fashion."
"Sonically, it was important on VICES to tap into the nostalgia of the 80s; while maintaining the forward-thinking sound Spitta and I are known for.  From our mutual tastes in cars to television of that era, it's always a very organic undertaking" Harry Fraud reveals.  "VICES is the next chapter in the catalog of moments we began capturing over a decade ago."
© 2023, Seth "Digital Crates" Barmash. All rights reserved.