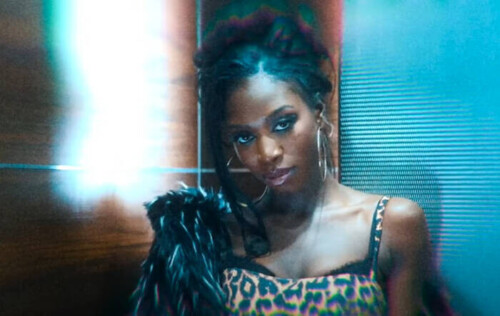 New York-based British-Nigerian artist Demi Grace is a mixologist when it comes to merging the sounds of R&B and Afro-Pop, especially in her new music video "Clingy." "Clingy," a highlight track from Demi's recent album Blackcurrant, brings this sensual and upbeat blend to life in a way that makes you want to send that risky text to bae and let them know that you're thinking about them.
In the video, Demi Grace gives us a sultry look on her way to meet up with her love interest for a steamy night in. As she sings about how she can't wait to experience her mystery man (who she can't stop herself from clinging to), she sets the mood with a bodycon leopard print dress accessorized with Red Bottoms, a fur coat, and Quay sunglasses. Although this love story is to be continued, Demi gives us a taste of what's to come at the conclusion of the end credits with a clip of her next video "Stay."
© 2023, Seth "Digital Crates" Barmash. All rights reserved.