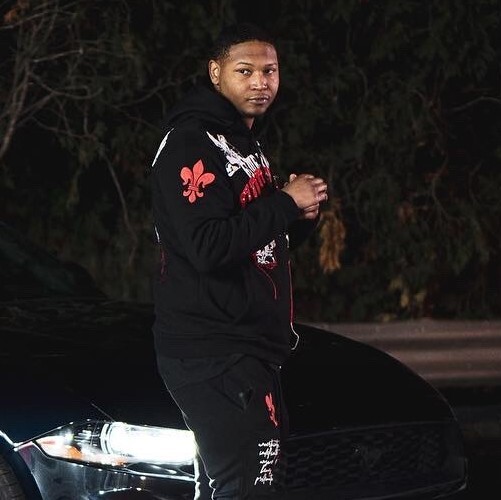 There's a common misconception about hustler's ambition. Many assume that it's a hunger for success acquired and strengthened over time. But contrary to popular belief, it isn't something you learn. It's something you're born with. Detroit Rapper Backdoe2xs (2 Times) is a bonafide hustler. The entrepreneurial 21-year-old even has his own tobacco leaf brand called "Trap Wrapzz."  Every so often an artist comes along who possesses unique qualities and skills that puts him in a league of his own. Backdoe2xs falls into this category. He's a dynamic independent rapper who is buzzing right now.

Backdoe's music captures the true essence of the streets. He takes you on a journey into his world. His tracks are raw, intense and personal. Part of what makes him so intriguing is the undercurrent of realness and authenticity in his voice. Backdoe's musical influences include Lil Wayne, Jay Z, Eminem, DMX, Jadakiss, Doughboy Cashout, and Cash Kidd. "My target market is majority hustlers, money getters, and people that are in the streets, but who are really businessmen and want to run corporations. I focus on people who still listen to lyrics but also like the new style and sound that I bring, " states the rapper.
The rising Rap star collaborated with Detroit's Icewear Vezzo on the song "Bang Bros." But he is currently riding high and making an impact with his latest single entitled "Dribbling The Beat," off his project called "Rap Snacks," which is available on all streaming platforms. "Dribbling The Beat" is a hard-hitting street anthem with a catchy hook, top notch production and raw lyricism. The song captures Backdoe2xs phenomenal word play and poignant punchlines. The single is garnering accolades and airplay on mixshows from around the country.  He is more than just a rapper; he's a winning brand.
© 2023, Logan. All rights reserved.