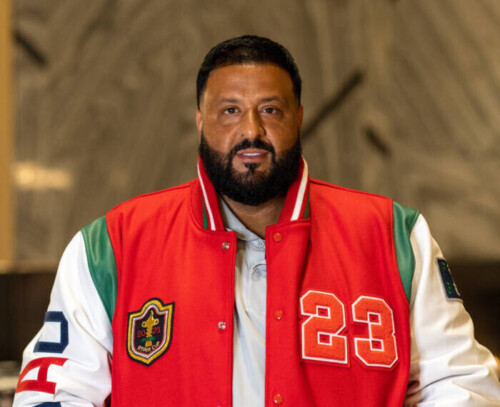 DJ Khaled teamed up with European Ryder Cup captain Luke Donald on an exclusive content piece at his home in Miami as part of the build up to the 44th edition of the popular golf event in Rome that begins later this month.
The 47-year-old, who regularly posts videos and pictures from the golf course to his millions of followers, revealed that he would be working alongside the Ryder Cup to help tap into his audience and create a crossover moment rooted in his passion for the sport.
With this in mind, DJ Khaled and Donald recently spent time together and swapped stories about music, entertainment, golf and much more. The record producer and executive opens up to Donald about his passion for golf, and how his kids have also come to love a sport that he describes as "difficult, but beautiful" – just like life.
In turn, Donald chats about the Ryder Cup as the "purest form of our sport", with this year's event set to take place at the Marco Simone Golf & Country Club, Rome, from September 29 to October 1. The European captain also joined Khaled in his recording studio as the famed American DJ shared how a lot of his ideas for music have taken shape while out on the golf course.
"We're really keen to continue embracing unconventional content creation, and to tap into a broad and diverse audience," Roc Nation Sports International head of content and strategy Rob Simpkins. "It was brilliant to see Luke spending some time in the home of DJ Khaled, while also showing off some of their skills on a putting green – albeit away from the traditional golf course setting. This is all part of our vision to incorporate sport, lifestyle, culture and music into the partnership between the Ryder Cup and Roc Nation Sports International."
This latest piece of content also follows on from a new sports crossover content series between the Ryder Cup and RNSI, which has seen the likes of legendary former American football player Victor Cruz and current England rugby star Marcus Smith taking part in unique golf challenges.
Back in June, the Ryder Cup announced a historic consultancy partnership with Roc Nation Sports International (RNSI), while confirming that Grammy winning DJ Khaled – who is an avid golfer – would
be one talent at the front and center of the collaboration.
The countdown to the 2023 Ryder Cup is well and truly under way, and it promises to be the most exciting iteration to date as all roads lead to Rome.
© 2023, Seth "Digital Crates" Barmash. All rights reserved.